Stocks end flat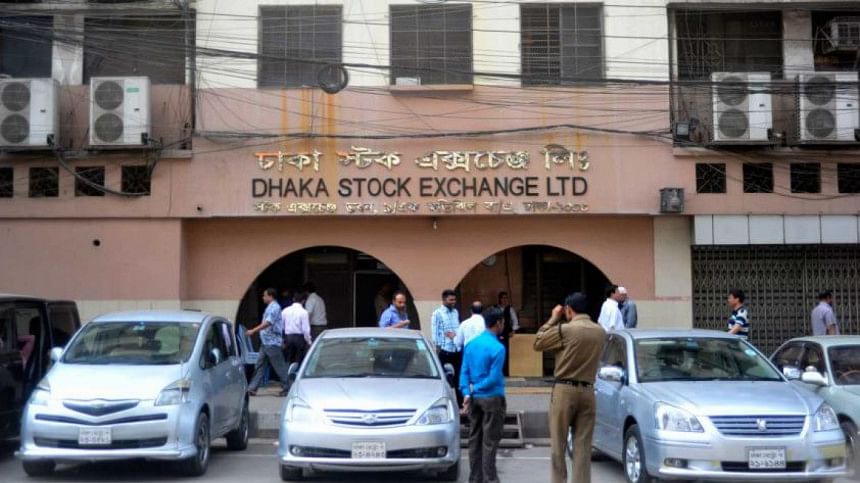 Turnover at the Dhaka bourse dropped over 22 per cent today while its index was almost flat.
The DSEX, the benchmark index of the Dhaka Stock Exchange (DSE), fell 2 points to 6,998 However, DS-30, the blue-chip index, rose 5 points to 2,625.
The turnover fell to Tk 1,275 crore, which was Tk 1,637 crore a day earlier.
At the DSE, 133 stocks advanced, 205 declined and 38 remained unchanged.
Mozaffar Hossain Spinning Mills topped the gainers' list that rose 9.7 per cent followed by Al-haj Textiles, Hamid Fabrics, Legacy Footwear and Shepherd Industries.
Stocks of Beximco Ltd traded mostly that worth Tk 128 crore followed by Fortune Shoes, IFIC Bank, Orion Pharmaceuticals, and Delta Life Insurance.
Midas Financing shed mostly that dropped 8.37 per cent followed by Fareast Life Insurance, AFC Agro Biotech, Meghna Pet Industries, and Lub-rref (Bangladesh).
The Chattogram bourse also rose today. The CASPI, the main index of the Chittagong Stock Exchange (CSE), rose 58 points, or 0.28 per cent, to 20,539.
Among 288 stocks traded, 128 rose, 136 fell and 24 remained unchanged.