Steel production cost to raise due to proposed VAT: Millers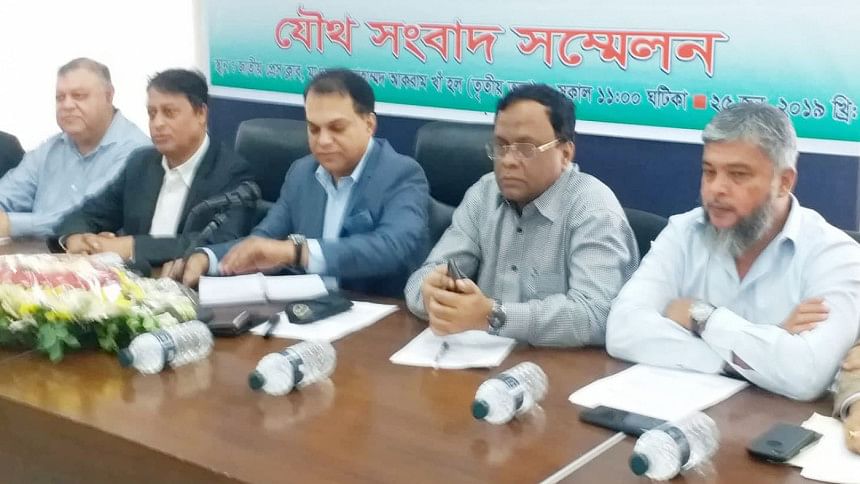 The production cost of MS rod will go up by TK 10,350 per tonne due to proposed value added tax (VAT) and tax system in FY 2019-20, steel millers said today.
If the proposed VAT and tax come in effect, the cost of the rod will reach to TK 72,050 per tonne and in retail level it will reach to Tk 75,000 per tonne, according to Bangladesh Steel Manufacturers' Association (BSMA).
Now, the existing price in retail level is Tk 63,000 per tonne for standard MS (mild steel) rod, said BSMA
According to the BSMA, as per the proposed VAT, the millers will have to pay 5 per cent on scrap procurement of Tk 35,000 per tonne, Tk 2,000 on billet sales, Tk 2,000 on MS rod sales, 5 per cent on retail sales price of around TK 65,000.
In this backdrop, the customers will have to pay additional Tk 7,650 for per tonne rod as VAT.
At present Tk 1,400 per tonne VAT is applicable on MS rod sales and Tk 200 on retail sales.
Besides, the manufacturers will have to pay 5 per cent advance tax at raw materials import stage.
"Steel sector is highly capital intensive, so additional tax will create extra burden over the sector and need huge working capital that would increase production cost," Manwar Hossain, president of BSMA and managing director of Anwar Group, said while addressing at a post budget press conference at National Press Club today.
Hossain said all manufacturers will need additional 5 per cent working capital as imposition of 5 per cent advance tax (AT) which will directly impact in liquidity crisis in the financial sectors.