RMG workers block Ctg road demanding due salary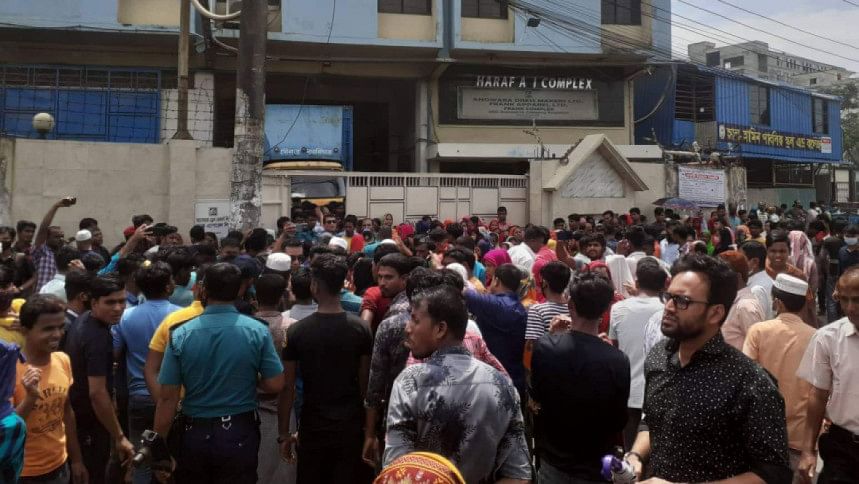 Hundreds of ready-made garment workers today (May 23, 2022) staged demonstration blocking a road in Chattogram, demanding due salary for several months.
However, the factory authority claimed the salary of 15-days were unpaid.
The workers of Anwara Dress Makers Limited and Frank Apparel Ltd took position on the Bayezid Bostami road in front of the Atomic Energy Center in Purba Nasirabad area around 12:30pm, our staff correspondent reports.
A huge tailback formed due to the road block, and it continued for the next 40 minutes, said Santosh Kumar Chakma, officer-in-charge of Khulshi Police Station.
The surrounding areas of the city including Muradpur, GEC, Bayezid, and other areas were affected due to traffic congestion.
On information, police rushed the spot and managed to remove the protesting workers. "The workers said they did not get the salary from the last several months but the authority claimed that arrears of 15-days were due. We contacted with the authorities of the factory over this issue," OC Santosh said.
General Manager (GM) of Human Resource Management Md Muktadir of the apparel factory told The Daily Star, "The salary for 15-days of the workers were due. We assured the workers of payment and sent them back to work."