'Penalty for oil shortage posed bigger crisis'
Laments rights body chief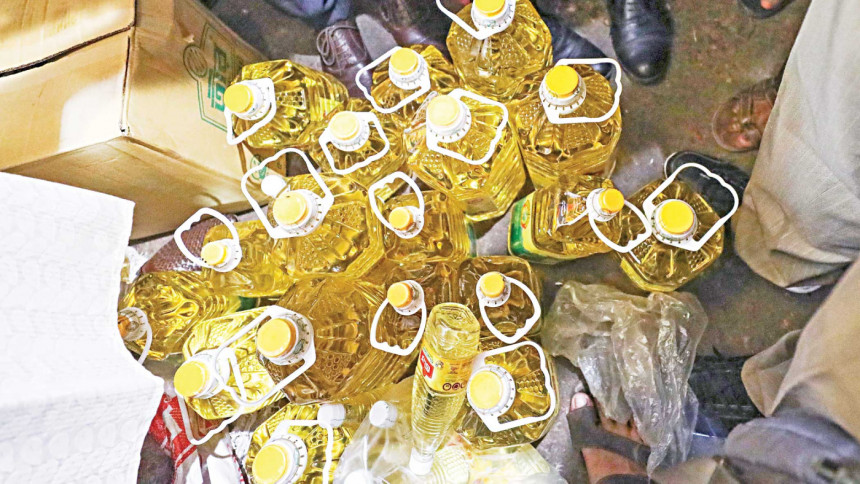 The government knew who were responsible for a recent acute shortage of soybean oil but did not enforce the law as it would have turned the situation even more critical, lamented the consumer rights body's chief today.
Five to six businesspeople are controlling the whole market and it is important to understand why big companies were not fined, said AHM Shafiquzzaman, director general of the Directorate of National Consumers' Right Protection.
The government knows what the market situation is and who is doing what but does not react during many major crises because it is a part of its policy, he added.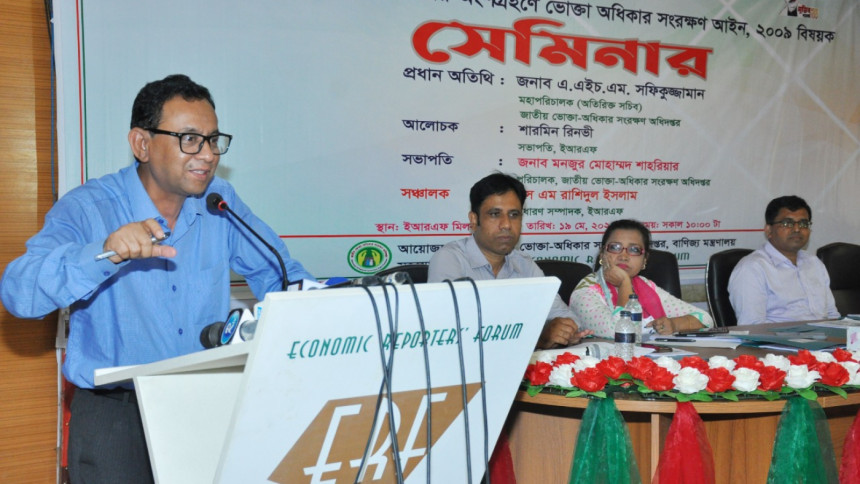 The directorate's biggest weakness is lacking the proper data, having no legal source to it and being unable to scrutinise information received from consumers and personal sources, said Shafiquzzaman, also additional secretary to the commerce ministry.
So, the directorate has decided to work jointly with intelligence and law enforcement agencies, he said.
Irregularities are pervasive in Bangladesh, found everywhere the directorate ever conducted a drive in, he told a seminar on enforcing the Consumers' Right Protection Act, 2009.
"I haven't seen a place where there are no irregularities," he told the event which was jointly organised by the directorate and Economic Reporters' Forum (ERF) on the latter's premises in the capital.
Common people do not get utility services due from entities like the Dhaka Water Supply and Sewerage Authority, Dhaka Electric Supply Company and Titas Gas Transmission and Distribution Company, said Shafiquzzaman.
Often there is low pressure of gas and load shedding while water quality is poor, he said.
"In a nutshell, wherever we're intervening, we're getting elements of certain levels of irregularities," he said, hinting that the directorate would conduct drives regarding the services.
If all information about the drives and what is unearthed were made public, the nation could fall into a depression, said the directorate Director Monjur Mohammad Shahriar.
The act and associations of businesses need to be strengthened while the directorate expanded to make ongoing developments sustainable, he said, seeking the media's cooperation.
ERF President Sharmeen Rinvy spoke at the seminar, moderated by General Secretary SM Rashidul Islam.