Now ordinary bank branches can sell US dollars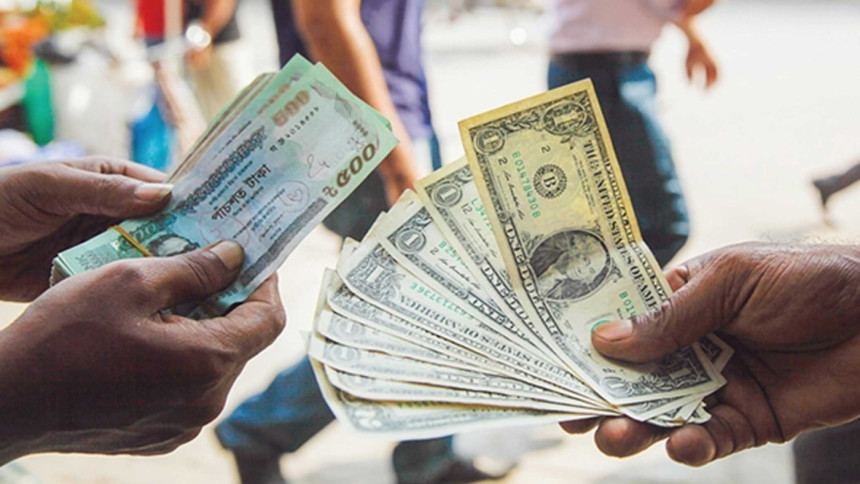 The Bangladesh Bank today took a decision to allow the ordinary branches of banks to buy and sell US dollars due to the greenback shortage in the open market.
Currently, only authorised branches of banks are permitted to run foreign currency-related businesses, which also include dollar trading.
In a letter, the central bank asked banks to submit a list of branches that would be nominated for buying and selling of the US dollar, by August 17.
The move comes as travellers are going through difficulties in purchasing dollars from the open market owing to the volatility in the foreign exchange.
Today, they had to count Tk 118 for each dollar, way higher than Tk 90 four months earlier, a currency trader said.
"Still, many travellers are facing problems in availing the dollars despite offering the higher price."
There is an allegation that a portion of people has hoarded the American greenback to cash in on the dollar shortage, worsening the volatility in the forex market caused largely by the higher import bills, according to some experts.