No NOC for GP, Robi until dues cleared
BTRC says after lifting bandwidth block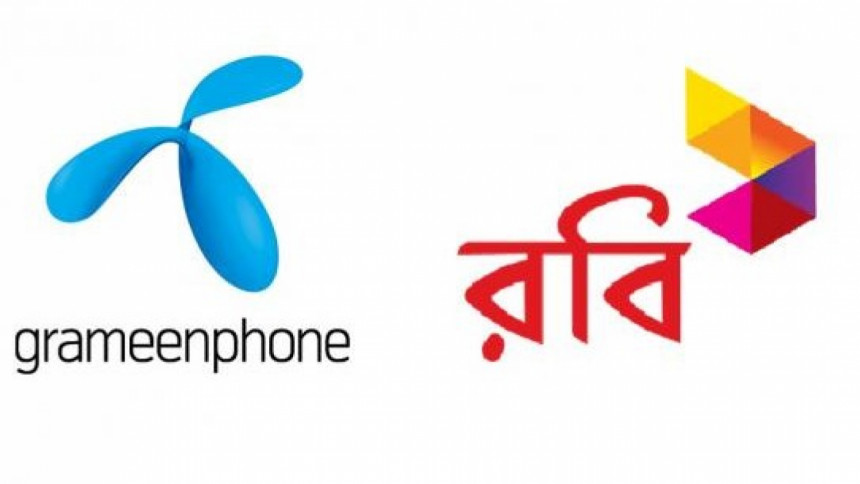 The telecom regulator yesterday decided to refrain from issuing any kind of approval related to service and maintenance to Grameenphone and Robi to create pressure on the operators to clear dues.
In the evening, Bangladesh Telecommuni-cation Regulatory Commission (BTRC) also lifted the partial block on their bandwidth capacities, something it had also decided in a meeting at its office earlier in the day.
On June 4, the commission slashed Grameenphone's bandwidth by 30 percent and Robi's by 15 percent for non-payment of the dues -- enough to slow down the internet speed and raise the call drop frequency.
According to the BTRC's audit, Grameenphone has Tk 12,579.95 crore pending while Robi Tk 867.24 crore and the two turned a deaf ear to the commission's repeated claims.
On Tuesday, Prime Minister's ICT Affairs Adviser Sajeeb Wazed Joy had asked the regulator to not take any decision that hurt customers directly.
However, Md Jahurul Haque, chairman of the telecom watchdog, told a press conference in his office that "…to realise the BTRC's demand we will take other measures and go tough according to the law".
This includes restricting the issuance of no objection certificates (NOC) once some formalities were completed, he added.
"We will go by the law. After suspending the NOC if we fail to realise the audited demand then we will consider appointing an administrator (to run the two mobile operators), as this is allowed by the telecom act."