Jute industry going thru' rough patch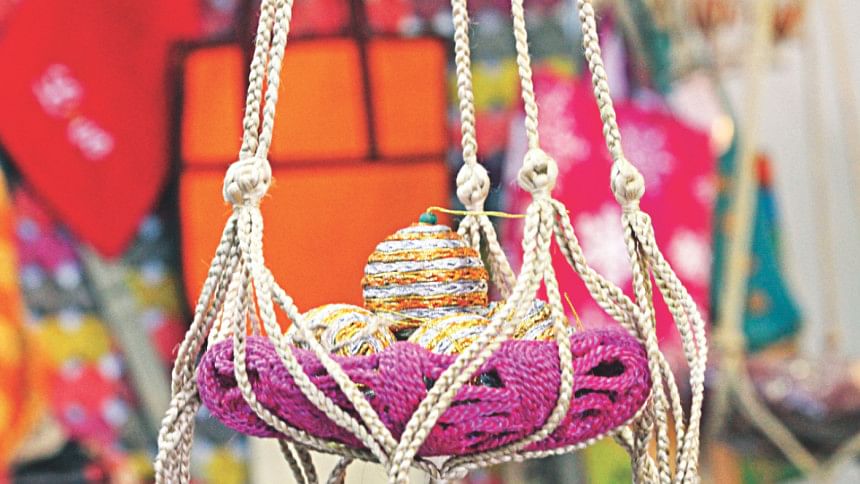 The jute industry is riding out 2018 on a rough tide thanks to a slide in global demand in the second half after a decent start to the year.
Economic downturn in Turkey, anti-dumping duty imposed by India on jute goods and a decline in demand in China altogether affected the jute industry this year.
"This has been the most difficult year," said Mahmudul Huq, deputy managing director of Janata Jute Mills, a leading exporter of jute yarn and jute goods.
The industry, which posted a 6.56 percent higher export receipt of $1.02 billion last fiscal year, fell into trouble in the wake of sliding demand for yarn from buyers in Turkey, which usually account for 37 percent of total annual exports.
Turkish economic growth crawled down to 1.6 percent in the third quarter, falling short of forecasts as a currency crisis and soaring inflation led to the worst economic performance in two years, reported Reuters on December 10.
Devaluation and volatility of the Turkish lira was a big factor behind the decline in demand, Huq said. "It did not give confidence to buyers."
The anti-dumping duty slapped by India further affected exports of jute sacks and bags.
"The months since September have been the worst," he said.
Local manufacturers make about 10 lakh tonnes of jute goods, namely yarn and twine, sacks and bags and export 8.5 lakh tonnes annually, according to the Bangladesh Jute Spinners Association (BJSA).
Of the shipment, about 6 lakh tonnes are jute yarn. Shipment of yarn and twine sank 26 percent year-on-year to $212 million in the first five months of the fiscal 2018-19.
Overall, export of jute and jute goods were 22 percent down to $351.5 million during the period, according to the Export Promotion Bureau.
China is one of the biggest markets for jute goods, particularly yarn.
Yarns are used by Chinese buyers to make finished products for exports. "It appears that the US-China trade war has an implication on the demand for our yarn," said BJSA Secretary General Shahidul Karim.
The crisis for millers intensified further as they had to count extra for the soaring prices of raw jute, according to industry insiders.
On the other hand, the prices of jute goods remained low, said Huq, adding many mills cut production in the face of falling global demand.  Production dropped 15-20 percent in the last three months.
The use of jute sacks and bags for packaging of certain commodities, including rice, because of the mandatory packaging law has provided a cushion to millers. "Yet it does not save us from the losses."
The current situation will continue if the prices of jute goods and raw jute do not increase, Huq added.