Investment proposals in agro-processing on the rise: PM's adviser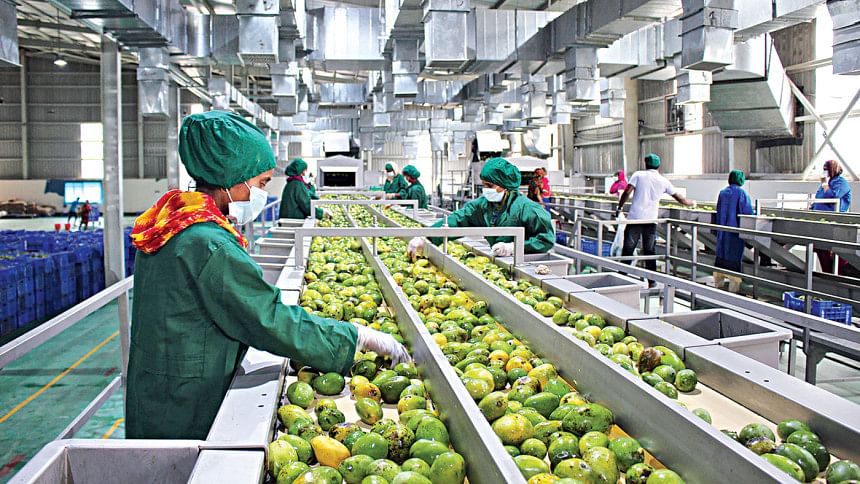 Bangladesh's agro-processing sector needs a governing body to represent its interests as both domestic and foreign entrepreneurs are coming up with various investment proposals for the industry, according to Salman F Rahman, private industry and investment affairs adviser to the prime minister.
"We need to do this in a much more formal and broad way," Rahman said while using Pepsico's investment in the country's agro-processing industry as an example of the sector's investment potential.
Foreign direct investment (FDI) has been coming in areas such as food processing and livestock, he added.
According to the prime minister's adviser, Bangladesh needs to re-skill its people as new and emerging areas for investment and employment generation are being discovered regularly due to automation.
Freelancing is another important area for employment as it engages more than 1.2 million youths in the country, he said.
Rahman made these comments while speaking at a virtual meeting styled "FDI in priority sectors: Value Added Agriculture Processing, Digital Ecosystems and Green Capital" organised by the American Chamber of Commerce in Bangladesh (AmCham) yesterday.
Diplomats, government officials, chamber leaders, businesspersons, experts and investors participated in the meeting, which was moderated by Shekar Rajashekaran, the Bangladesh country officer of Citibank.
JoAnne Wagner, deputy chief of mission at the US Embassy in Dhaka, said Bangladesh needs to show more respect to intellectual property rights as potential foreign investors value such issues.
Wagner also said USAID was providing assistance in managing cool chain and cold storage facilities in a bid to expand local agro-processing industries.
The US is very interested to cooperate in areas like ICT, light engineering, tourism, healthcare and pharmaceuticals, she added.
There is a huge scope for investment in the agro-processing sector, which accounts for 1.7 per cent of the country's GDP, said Mohammad Sirazul Islam, executive chairman of Bangladesh Investment Development Authority (Bida).
Bida is determined to include all 154 services required by investors in its One Stop Service centre by next year as it will improve the ease of doing business in Bangladesh, Islam said.
While chairing the discussion, AmCham President Syed Ershad Ahmed said as of last month, Bangladesh had received $800 million as foreign direct investment, which is 43 per cent below the amount received last year during the same period.
The AmCham president also urged the government to develop a deep seaport soon to make it easier to conduct export and import business.
The US has become an important source of remittance for Bangladesh. Last month, the US overtook the UAE as the leading source of remittance for Bangladesh, Ahmed said.