Inflation stands at 7.48% in July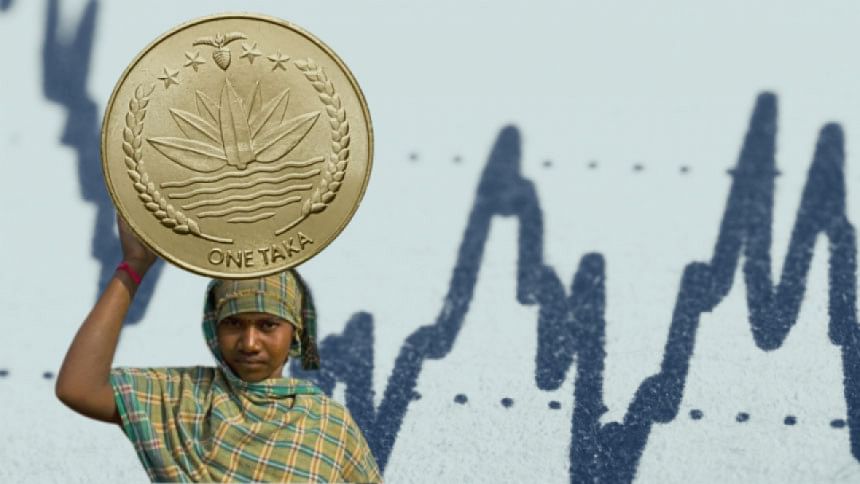 Inflation declined slightly in July as prices of essential foods have remained steady thanks to the downward trend in the international market.
In July, inflation, a measure of changes in prices of a basket of commodities, fell to 7.48 per cent from a nine-year high of 7.56 per cent in June, thanks to a fall in food inflation.
Food inflation dropped to 8.19 per cent in the first month of the fiscal year from 8.37 per cent in June, according to the Bangladesh Bureau of Statistics (BBS).
Non-food prices, however, shot up 6.39 per cent in July from 6.33 per cent the previous month.
"The decline in inflation is the reflection of the fall in prices of commodities in the international market," said Planning Minister MA Mannan at a briefing at the planning ministry.
"Inflation may decline further this month."