Dev projects now a tool for looting money: Debapriya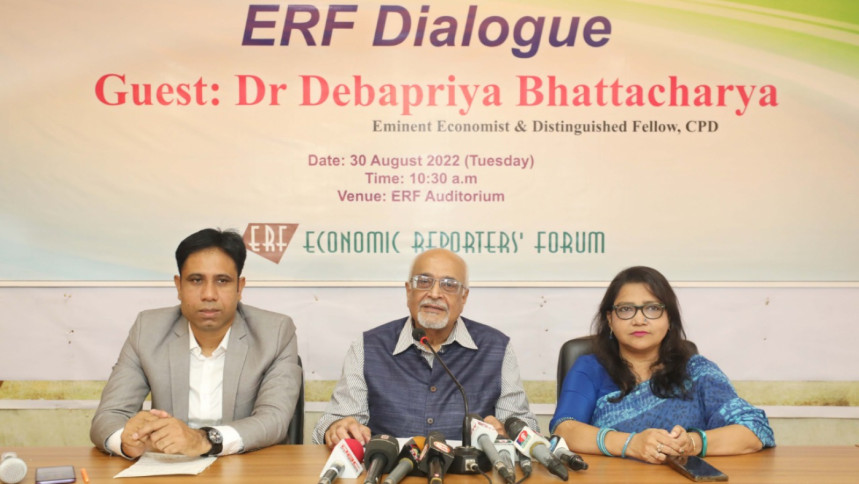 Development projects of the government have now turned into a way of looting money in Bangladesh, said Debapriya Bhattacharya, a distinguished fellow of the Centre for Policy Dialogue (CPD).
Usually, when capitalism evolves in a country, some people loot money in various ways, he said while addressing a dialogue organised by the Economic Reporters' Forum (ERF) at its auditorium in Dhaka today.
In the initial stage of capitalism, this looting is common, he said, adding that looting was done in the 1990s by the development of financial institutions like Shilpa Bank.
With the political help, a vested group took the loans and they loot the funds and thus launching the default loan culture in the country, the economist said.
In 1996, the stock market was the way of looting funds and then it continued by allowing low-performing companies to raise funds, he said.
At present, several individuals, groups and enterprises looting funds through the government's development projects by taking political support, Bhattacharya said.
After such type of looting, a society becomes civilised with the help of accountability, proper rule of law, and non-biased administration, he said.
However, accountability becomes weak due to the absence of the proper democracy, the economist said.
As a result, the young generation is seeking opportunities to migrate and richer people also do not trust to keep their investment in the country rather they flight funds, he added.
ERF President Sharmin Rinvi and Secretary SM Rashidul Islam were present at the event.