BIDA makes three more additions to its One-Stop Service portal
Investors can now get 21 services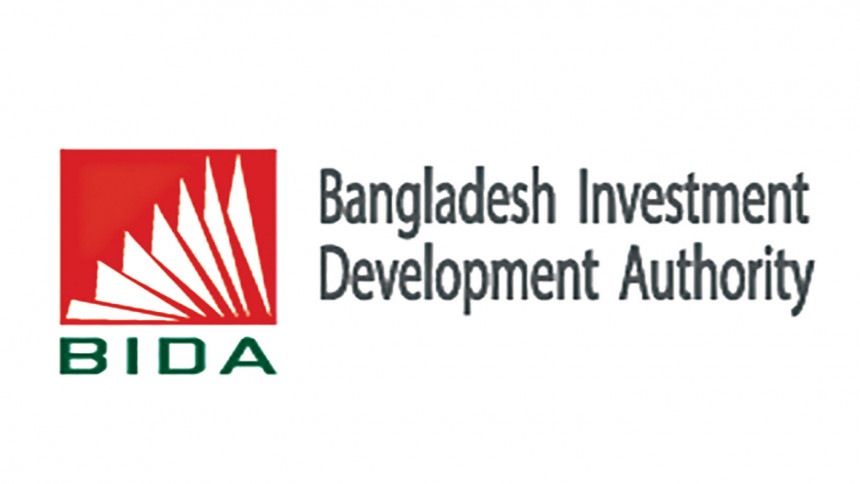 Investors seeking to do business in Bangladesh can now avail three more public services at the One-Stop Service (OSS) portal in the website of Bangladesh Investment Development Authority (BIDA).
Previously, 18 information-related services were available, including 14 of the BIDA and ones of the Registrar of Joint Stock Companies and Firms, the National Board of Revenue and Sonali Bank.
The new inclusions enable verification of national identity cards via Election Commission Secretariat and issuance of both land use clearance certificates from the Chattogram Development Authority and of security clearance from Public Security Division for foreign nationals.
Processes are going on for the incorporation of 34 more dedicated services. BIDA's goal is to integrate as many as 154 services from 35 agencies, all to facilitate investment processes in the country.
Bangladesh could not attain its economic growth target last fiscal year for the global outbreak of the novel coronavirus, said Salman F Rahman, private industry and investment adviser to the prime minister.
"But we have to move forward and create the business environment for investment," he said while launching the new services on the BIDA premises in the capital's Agargaon yesterday.
The current Awami League-led government has targeted to move to a double-digit rank in the World Bank's Ease of Doing Business index within next year.
"So, we have to forge ahead keeping the target in mind."
The economic growth target cannot be attained without foreign and domestic investment, Rahman said, adding that none could have imagined 10 years back that Bangladesh's economy, export earnings and foreign exchange reserves would be what they are at present.
BIDA is working to ensure an investment-friendly environment and to improve the ease of doing business status, said Md Sirazul Islam, BIDA executive chairman.
The government agency has signed deals with 12 organisations to provide services online to investors and 10 more will follow suit, he said, while expressing hope that 150 services of 35 organisations would be available online within the next one year.
Md Shahid Ullah Khandaker, secretary to the housing and public works ministry; Md Shahiduzzaman, secretary to Security Services Division; and Md Alamgir, secretary to Bangladesh Election Commission, also spoke.