BB unveils policy measures to ward off coronavirus effects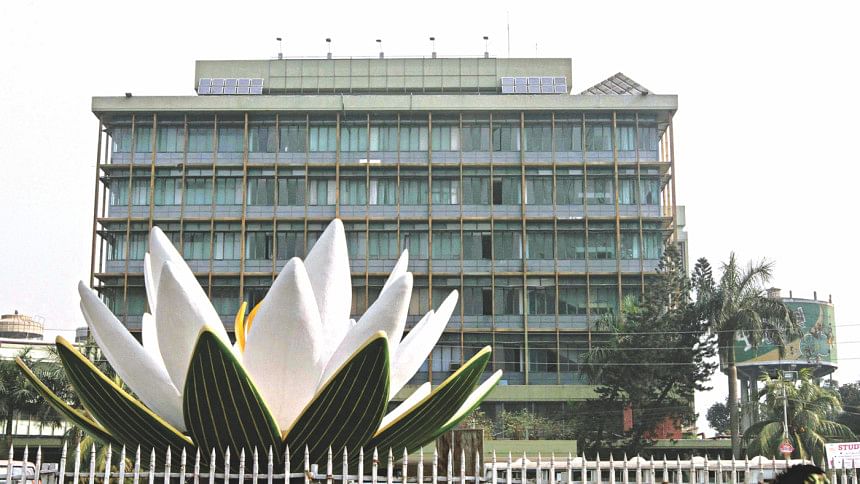 The central bank yesterday introduced a set of policy measures to keep financial activities stable as part of its efforts to tackle the crisis stemming from the coronavirus outbreak in the country.
The Bangladesh Bank asked banks not to consider businesspeople as defaulters if they fail to repay instalments until June 30 this year. Banks will have to maintain the credit status of a borrower as of January 30 until June 30.
The country's trade and business has been hit hard by the pandemic of the coronavirus like it caused to the global economy, creating an uncertainty over loan repayment on time.
There is concern that the outbreak, which was first confirmed in Bangladesh on March 8, will hamper the trade and finance and impede job creation, the central bank said in a notice to the banks.
The BB asked banks to prepare business continuity plan immediately so that they can run operations in a special situation.
The monthly transition limit using mobile financial services (MFS) has been increased to Tk 200,000 from Tk 75,000. Clients will not fork out any charge for cashing out Tk 1,000 per day.
Merchants will not be charged for settling transactions of Tk 15,000 daily while selling medicines and other essential goods if clients use debit or credit card for payment.
The charge-free transaction limit for merchants is Tk 100,000 per month. The transaction limit using contactless debit and credit cards rose to Tk 5,000 per day from Tk 3,000 previously.
Banks will also have to run automated teller machines (ATM), point of sale (POS), internet and app-based banking uninterruptedly, the BB said.
Lenders will have to supply adequate cash and e-money to cash counters of branches, agent banking outlets, ATMs and agent points of MFS. The points of cash transaction, including ATM booths and POS terminals should be disinfected and provide sanitizer to clients.
In a separate move, the central bank instructed banks to extend the tenure of realising export proceeds by two months to six months.
Many countries, which are the export destinations of Bangladesh, are struggling to survive from the onslaught of the novel coronavirus, a central banker said.
The importers in the affected countries may not be able to clear import payments on time, so the central bank has extended the deadline, he said. 
Similarly, Bangladeshi importers have been given more time to make import payments. The tenure was extended to six months from existing four months.
The central bank has relaxed rules as many exporters manufacture products by importing capital machinery. They will become defaulter if they do not realise export earnings on time.
The BB also increased the repayment tenure of loans, which were given out from the central bank's Export Development Fund, to six months from three months now.
The period of back to back letters of credit opened under suppliers and buyers' credit has been extended up to a year from six months currently.   A back-to-back letter of credit is usually used in a transaction involving an intermediary between the buyer and seller, such as a broker, or when a seller must purchase the goods it will sell from a supplier as part of the sale to his buyer.