Asean's Dhaka committee members visit BIAC, ICCB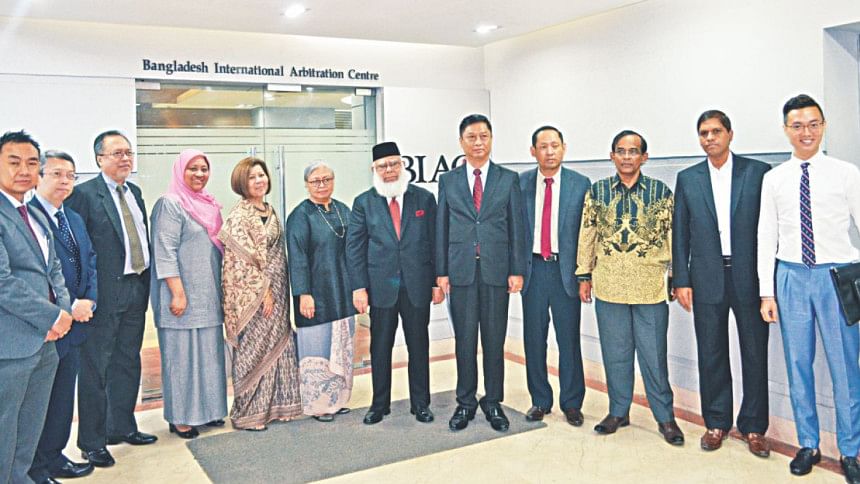 The members of the Dhaka committee of the Association of South East Asian Nations (Asean) yesterday visited the Bangladesh International Arbitration Centre (BIAC) and the International Chamber of Commerce Bangladesh.
ICC Bangladesh President Mahbubur Rahman briefed them about the activities of ICC Bangladesh and BIAC. The members are Myanmar Ambassador and Committee Chairman U Lwin Oo, Indonesian Ambassador Rina P Soemarno, Malaysian High Commissioner Nur Ashikin binti Mohd Taib, Philippines Ambassador Vicente Vivencio T Bandillo, Charge d' Affaires of Vietnam Son Bao Tran and Consul of Singapore William Chik. ICC Bangladesh Vice-President Rokia A Rahman was also present.
The Asean Dhaka Committee has been established with an aim to strengthen ties between the bloc and Bangladesh.