Agri ministry all-set to handle upcoming natural calamities: Razzaque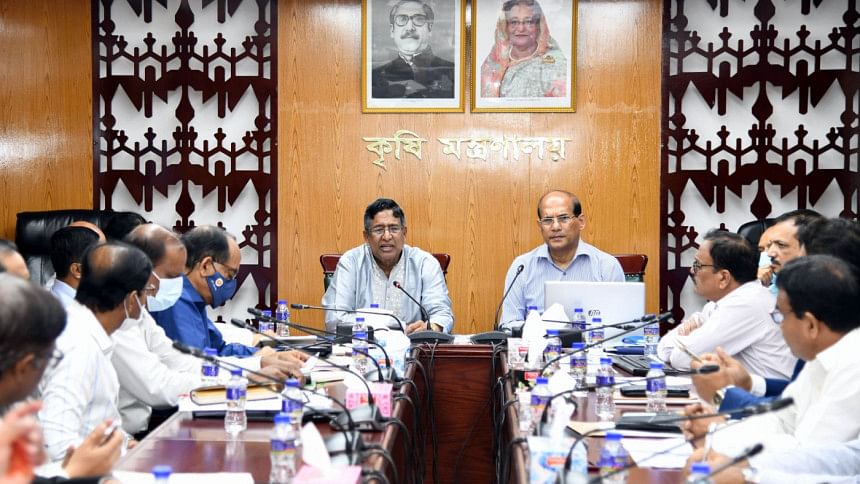 The agriculture ministry is fully prepared to deal with the natural calamities, including floods, that may hit the country in August and afterwards, Agriculture Minister Muhammad Abdur Razzaque said today.
The recent floods have caused a huge damage to crops in 12 districts, including Sylhet and Sunamganj, and forecast says another flood may hit many parts of the country in August, he said.
That's why the ministry has taken an extensive rehabilitation programme and got prepared as part of its routine work, the minister said.
The minister was speaking at a review meeting on public-private partnership in the agriculture sector at the secretariat in Dhaka.
"At the same time, importance is being given to the cultivation of late varieties of rice," he said.