NBR collections up 20pc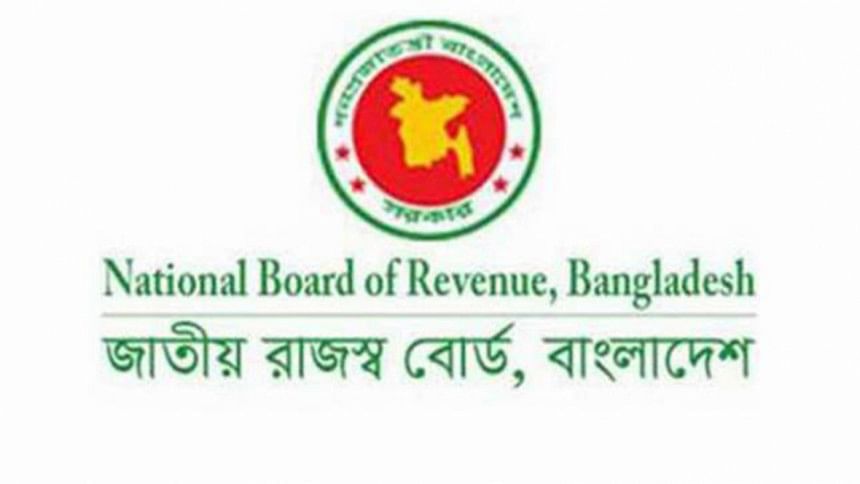 Revenue collection in the first ten months of fiscal 2016-17 soared 20 percent year-on-year, thanks to improved receipts, steady growth of domestic demand and higher imports.
Another Tk 41,002 crore needs to be collected to reach fiscal 2016-17's target of Tk 183,788 crore.
The month of April alone saw a 16 percent increase in collections. Some Tk 16,164 crore was collected during the month, according to provisional data of the National Board of Revenue.
Ahsan H Mansur, executive director of Policy Research Institute, believes taxmen would get close to the target as collection tends to rise in the last month for increased effort.
"Domestic demand is rising. It appears that there is some sort of improvement in tax administration."
He, however, said actual collection might fall short of the NBR's claim of receipts.
There have been instances of double counting of acknowledgement receipts at field offices and submission of fake ones, Mansur said, adding that the electronic payment system under the new VAT law would end such malpractice.
Revenue collection from imports has increased 23 percent to Tk 44,520 crore and that from VAT and supplementary duty 20 percent to Tk 53,722 crore. Only income tax collection has slowed.
Import payments in terms of cost and freight grew 12 percent to $39,154 million, according to data from the Bangladesh Bank.
"It is encouraging to find that tax mobilisation by the NBR has maintained the accelerated growth path throughout the year," said Towfiqul Islam Khan, research fellow of the Centre for Policy Dialogue, adding that indirect tax collection has been promising.
"With the VAT and SD Act to be implemented this trend should continue next year as well."
On the next fiscal year's revenue collection target of Tk 248,190 crore, he said a better performance would be required.
"It is also critical from the perspective of ensuring economic and social equity," he said.