Naser Ezaz Bijoy, new CEO of StanChart Bangladesh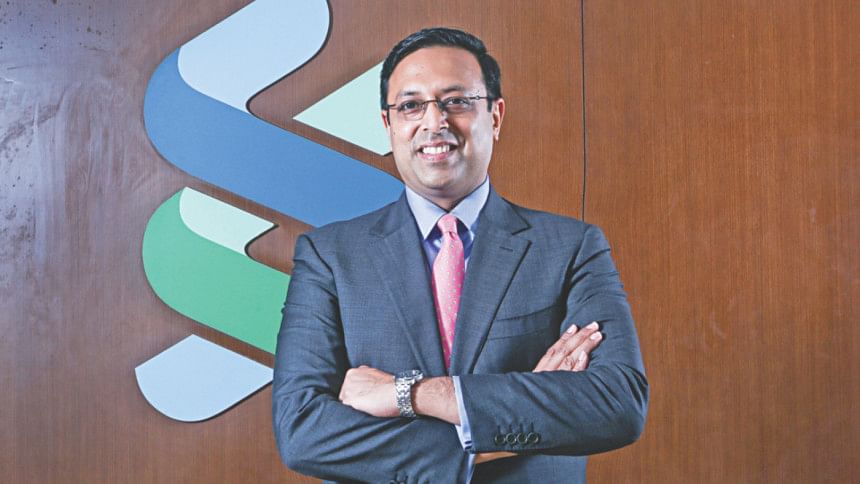 Naser Ezaz Bijoy has recently been appointed as CEO of Standard Chartered Bank Bangladesh with effect from November 7.
Prior to the appointment, he was the head for global banking, the bank said in a statement yesterday.
Abrar A Anwar, the outgoing CEO, has taken the charge of Standard Chartered Bank Malaysia as CEO.
Bijoy has been serving the bank for more than 24 years and has held a number of roles in corporate banking, risk and audit in Asia, Middle East and Africa.
He also worked closely with the central banks in Bangladesh, the UAE, Mauritius and Vietnam, and as a key member of Bangladesh Bank Focus Group on preparing the framework on credit risk management for banks in Bangladesh. "I am delighted that Naser will be taking the helm of Standard Chartered Bangladesh," said Anna Marrs, Standard Chartered's regional CEO for Asean and South Asia.
"He is a strong leader and has a deep understanding of the Bangladesh financial sector and clients' needs."
"Naser's international experience, coupled with his deep local knowledge, makes him an ideal leader of the bank in Bangladesh," Marrs said.
"It is an honour to be appointed as the CEO for Standard Chartered Bangladesh," Bijoy said on his appointment.
"The economy of Bangladesh has shown remarkable progress over the last decade and Standard Chartered Bank is very well positioned to continue to be a partner in progress in this amazing journey."