Muhith may bring respite in VAT law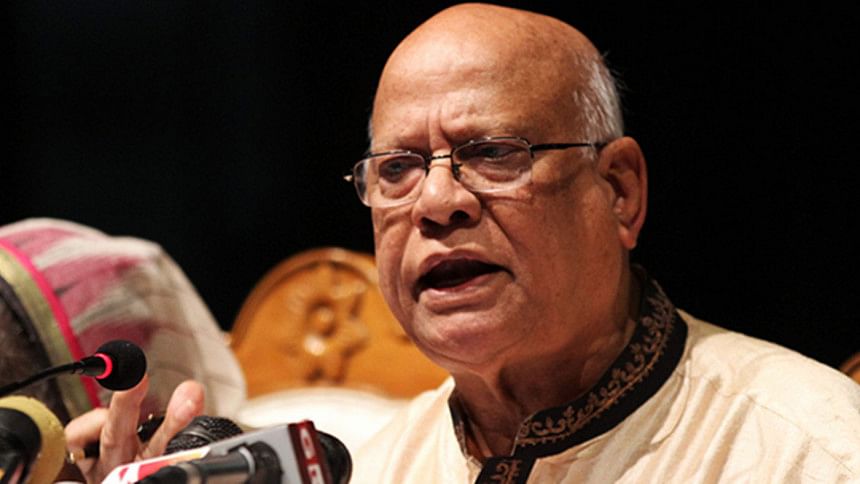 In face of much opposition and protests from businessmen, Finance Minister AMA Muhith has hinted of bringing relief for traders in the new VAT law.
"I'm thinking about giving some relief… some amendments may come," the minister told reporters in response to a query at a programme in Dhaka today.
On the proposal of keeping VAT rate 3-5 percent, Muhith said his only opinion on it is: "rubbish".
The government is planning to implement the new VAT law from the next fiscal year. Concerns are, the uniform 15 percent VAT would increase the already high cost of living.
Businessmen have already had a heated debate with Minister Muhith against it, threatening to take it to the streets. Muhith, at that time, replied that such protests will be quashed.
Today, while inaugurating a mobile VAT Online Help Desk at National Board of Revenue (NBR) office in Segunbagicha, Muhith said he is still considering a change. However, he was not specific.
Regarding the help desk, it is a minibus that will roam markets and carry out online VAT registration for businessmen. Seven such vans will be launched in Dhaka and two in Chittagong.