Moody's rates Eastern Bank Ba3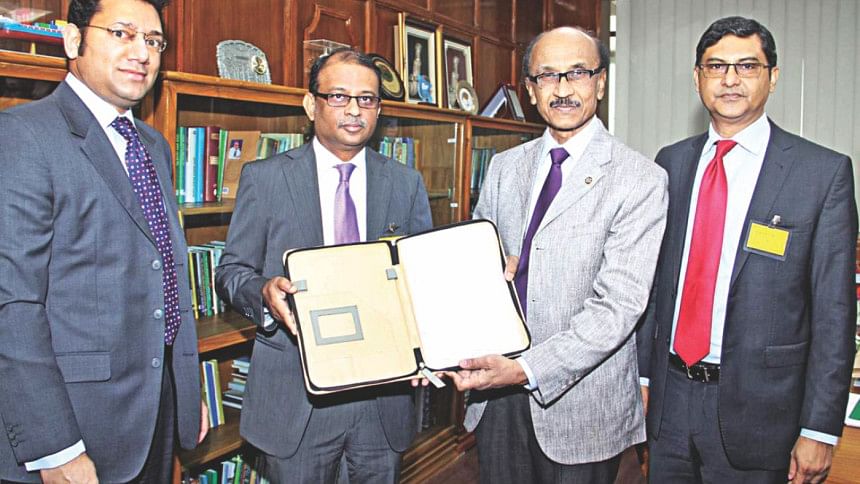 International rating agency Moody's Investors Service has affirmed Eastern Bank (EBL) with Ba3 long-term rating, which is Bangladesh's sovereign rating.
EBL is the first Bangladeshi company that has been rated by the Moody's, which also observed that the bank's ratings outlook is stable.
The Ba3 long-term rating assigned to EBL incorporate its baseline credit assessment (BCA) of b1 and a one notch uplift to reflect Moody's assumption of moderate systemic support to the bank in case of stress.
EBL is a corporate-focused bank and its key credit strengths comprise its profitability profile, strong balance sheet buffers and record of good asset quality, according to Moody's.
On the other hand, the bank's liquidity profile was found weak, the rating agency said.
The bank's asset quality has been consistently better than its peers, as measured by gross non-performing loans (NPLs). However, as is the case with other banks in the system, EBL has seen a pickup in its non-performing loans (NPL) ratio since 2011.
Moody's noted that in the case of EBL, its rise in NPLs has consistently registered at lower levels than its peers.
Importantly, asset quality is stabilising, with a better performance during the nine months to September 30 last year, compared with the same period in 2014.
The bank's reported core Tier 1 ratio, which is the ratio of a bank's core equity capital to its total risk-weighted assets, was at 10.2 percent at the end of 2014, and its loan loss coverage stood at 109 percent on September 30, 2015.
Moody's said the bank should be able to maintain its Tier 1 ratio at current levels, because it can support loan growth with retained earnings. However, the management's aim of maintaining a high payout ratio could limit improvements to the ratio.
EBL's profitability metrics are healthy, its net interest margins are high on an absolute basis, but the persistently low inflation rates in Bangladesh could lead to lower interest rates and downward margin pressure, Moody's said.
EBL is primarily retail deposit funded, with around 65 percent of its deposits from its retail segment. The bank's consolidated assets stood Tk 173 billion (nearly $2.2 billion) on December 31, 2014.
Meanwhile, a three-member team led by its managing director and CEO Ali Reza Iftekhar met Bangladesh Bank Governor Fazle Kabir at the latter's office to inform him about the rating, EBL said in a statement yesterday.