Money laundering: Bangladeshi expats in Canada want stern action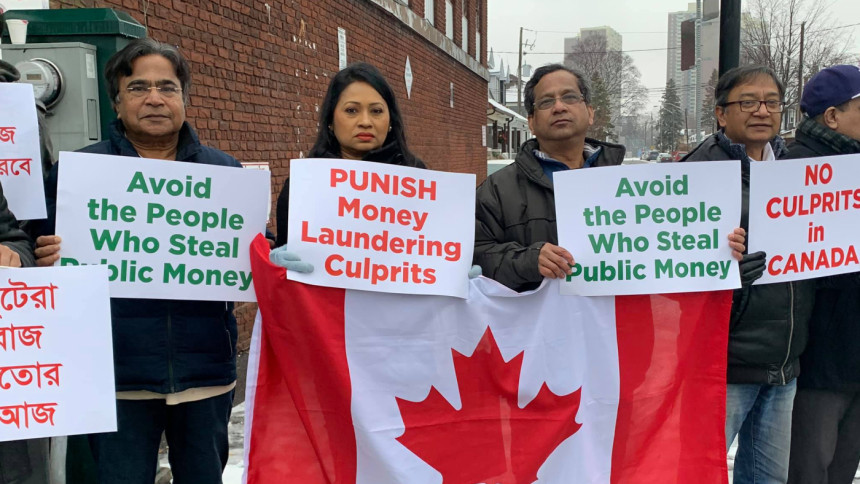 Bangladeshi expatriates in Toronto have urged the Canadian government to take stern action against those involved in money laundering from Bangladesh to the North American country.
Bangladeshi media has identified some people who settled in Canada but they did not return public money, the expatriates said.
They urged Bangladesh government to take necessary steps against the identified money launderers.
Canada should not be a safe haven for money launderers and looters, they said.
As a part of ongoing social movement against money laundering, Bangladeshi Canadians organised a human chain yesterday (Sunday) at the corner of Eldon Ave and Danforth Ave.
Holding placards, Bangladeshi Canadians from different part of city attended the human chain to protest against money launderers.
The protesters declared that they will continue their social movement against Bangladeshi money launderers, who are staying or planning to settle in Canada, to give them a message that Canada is no longer a save heaven for them.