Microsoft Bangladesh chief wins UN recognition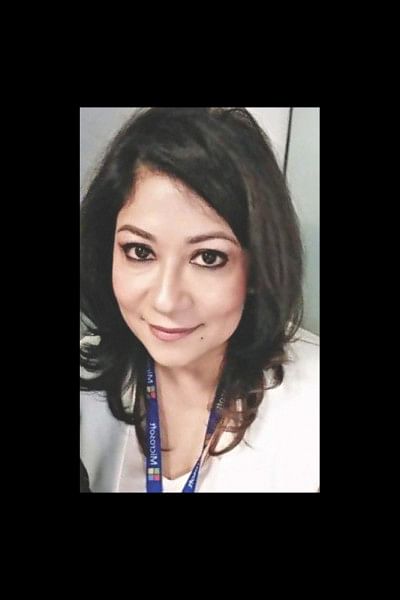 Sonia Bashir Kabir, managing director of Microsoft Bangladesh, has been recognised as an SDG pioneer by the United Nations Global Compact.
The leading Bangladeshi woman entrepreneur is among the 10 individuals who will be honoured during the UN Global Compact Leaders Summit 2017 in New York on September 21.
The event will honour individuals who are championing sustainability through their own companies and mobilising the broader business community to take action in pursuit of the sustainable development goals (SDGs).
"Each of the 2017 SDG Pioneers is exhibiting how companies and pioneering individuals can be a force for positive change in addressing the issues we all face today," Lise Kingo, CEO of the UN Global Compact, said in a statement.
"Ms Kabir has been impactful in advocating for women's participation in the information technology workforce. She has been a pioneer in promoting women to embrace technology through digital literacy training." She has been recognised for her role in women's digital empowerment, Kingo said. "I am deeply humbled and honoured to be recognised as an SDG Pioneer 2017 by the UN Global Compact team," Sonia said.
"I am excited about inspiring and empowering women of my country with technology and can confidently claim that the opportunities present in Bangladesh to leverage technology to advance to a middle-income economy far outweighs those present in any other country."
Sonia is also a board director and co-founder of D Money, a financial technology sector start-up. She advocates digital literacy for women, and has led programmes increasing women's participation in the IT workforce.
Through Microsoft she has worked to arrange microloans for women to found IT businesses.
She said, "We are excited to see the acceptance, appreciation and demand of our efforts and are eager to scale as well as graduate the training from education to empowerment to entrepreneurship."
"We have found huge success in inspiring women to take up the initial steps in embracing technology and pursuing businesses related with technology," she said.
"With the help of the government, we expect to see a significant rise in the number of women who will cross the digital divide in Bangladesh within the next year."
Last year, Farzana Chowdhury, CEO of Green Delta Insurance Company Ltd, won the recognition for her efforts at improving economic security for women.
The UN Global Compact is a voluntary initiative based on CEO commitments to implement universal sustainability principles and to take steps to support UN goals.
In Bangladesh, over 55 companies and non-business organisation have joined the initiative, and the Global Compact Network Bangladesh has been supporting efforts to advance sustainable business practices since 2009.