Mercantile Bank focuses on SMEs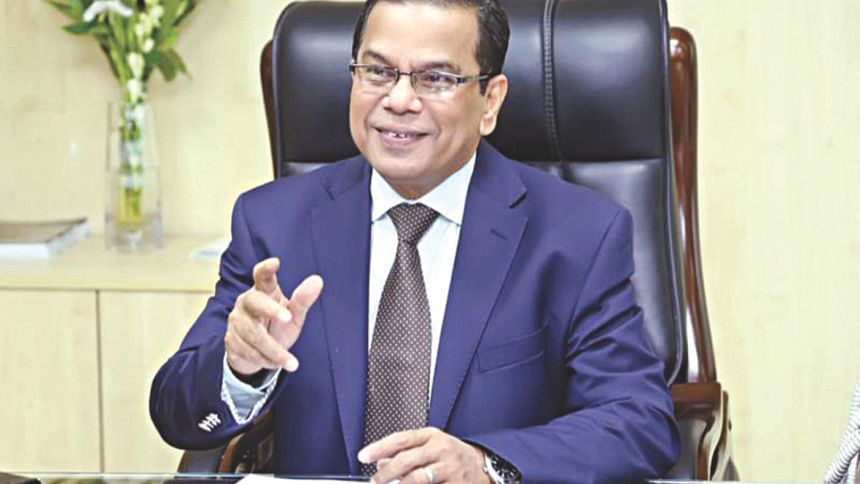 Mercantile Bank has shifted its focus on retail and SME banking instead of corporate lending, CEO Kazi Masihur Rahman said yesterday.
"We won't waste our time running after big clients. I have asked our officials to look for SME (small and medium enterprises) and retail customers," he told journalists while disclosing the bank's half-yearly earnings at a programme at its headquarters in the capital.
As part of the move, he said the bank has segregated its branches based on corporate, SME and retail banking. It aims to disburse Tk 3,200 crore in loans to SMEs this year, up 60 percent year-on-year, he said.
Established in 1999, Mercantile Bank earned more than Tk 500 crore in operating profit for the first time last year. It went up to Tk 325 crore in this year's first half, up 42 percent from the same period a year ago.
"...now sky is the limit for us," said Rahman. He said they were investing a huge amount of money on their IT wing to ensure security of customers. But, he declined to disclose the figure.
The bank's deposits and loans have increased 19 percent while overall import and export business 35 percent and 15 percent respectively in the first half of 2017.
Meanwhile, nonperforming loans of the bank went down to 4.31 percent from 5.13 percent in the corresponding period of the previous year. The industry average was more than 10 percent at the end of March this year.
Capital to risk weighted assets ratio of the bank stands at 12.07 percent, well above the regulatory ceiling of 10 percent.
The bank has 119 branches, 153 ATMs and 20 cash deposit machines across the country. It also has two fully-owned subsidiaries -- Mercantile Bank Securities Ltd and Mercantile Bank Exchange House (UK) Ltd.
The bank has 10.23 lakh deposit and 53,000 borrower accounts; its 1.76 lakh cards are active while nearly 4.75 lakh customers are using mobile banking services.
Growing business has increased its earnings per share to Tk 2.02 at the end of June this year from Tk 1.32 last year, said the CEO. Additional managing directors, deputy managing directors and other senior officials were present.