'Legal steps taken against 2,500 people for manipulating onion market'
Onion market to become stable soon, commerce secretary says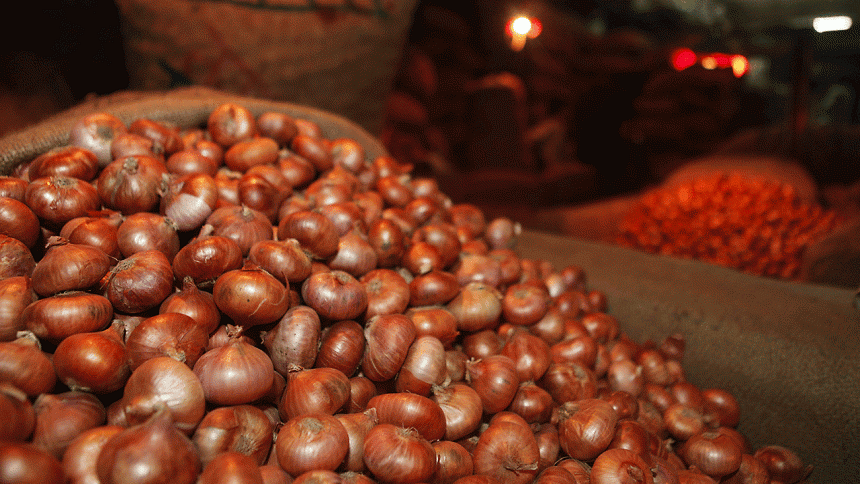 Commerce Secretary Md Jafar Uddin today said legal steps have been taken against 2,500 people for manipulating onion market.
Without elaborating the legal steps against the businessmen, he also assured that the onion market will soon become stable thanks to effective measures taken by the government. He was briefing journalists at the Secretariat.
"On behalf of the government, I want to assure people that the price of onion will come down soon following the government's effective steps," UNB reports quoting Jafar.
He said onion price increased as Myanmar hiked the export price. Cyclone 'Bulbul' also played a part, he added.
He said the government has asked businessmen to import onions from other countries. "A huge amount of onion is being brought via sea," he said.
Initiatives have been taken to import onions from Egypt, Turkey, and China via air cargo following the directives of the Prime Minister, he added.
Meanwhile, cargo planes carrying the first consignment of onion from abroad will hopefully reach the country Tuesday, Jafar said.
"The local variety of onion has already hit the market in different districts. The activities of state-owned Trading Corporation of Bangladesh (TCB) have been strengthened [to tackle the situation]," he said.