BSTI collects samples for asbestos test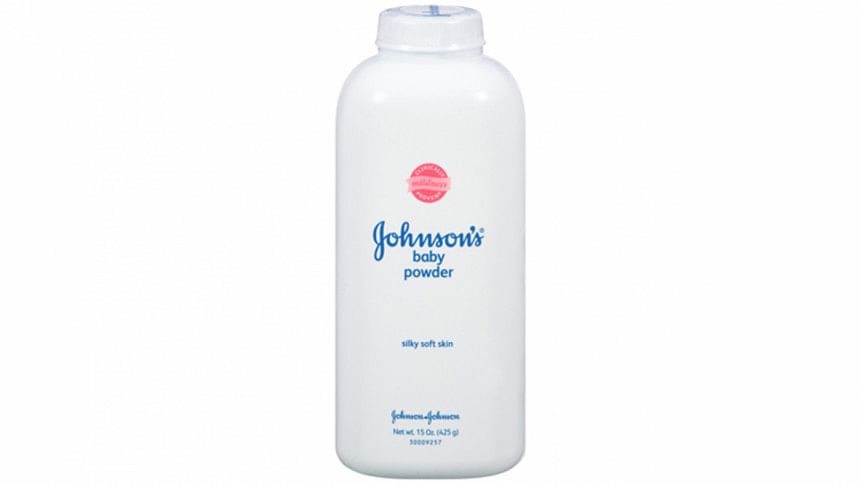 The Bangladesh Standards and Testing Institution (BSTI) has collected samples of Johnson & Johnson's baby powder from the domestic market to test if there is any presence of cancer-causing asbestos in the celebrated product, said an official yesterday.
"We have given the sample to our lab to see if they can test for asbestos," said SM Ishaque Ali, director of certification mark at BSTI.
Four samples of baby powder have been collected from four different places and tests would be done elsewhere if the BSTI lab cannot do the job, according to the official.
"We hope to get a result within 21 working days," he added.
The move by the national standardisation body comes four days after a Reuters investigative report found that Johnson & Johnson knew for decades that the cancer-causing mineral could be found in the product.
Baby powder is mostly talc, a mineral used to keep skin dry and as an astringent to prevent diaper rash.
But geological formations that contain talc also yield asbestos, a mineral used in products such as building insulation.
Scientists have found links between asbestos and mesothelioma, a rare form of cancer.
Earlier in July, a jury in the US ordered the world's largest maker of healthcare products to pay $4.69 billion to 22 women who blamed the talc-based product for causing their ovarian cancer.
Johnson & Johnson in a statement said the Reuters article is "one-sided, false and inflammatory".
The company said tests by itself, regulators, independent labs, and academic institutions have repeatedly shown that its talc does not contain asbestos.
Last week, India's drugs regulator ordered Johnson & Johnson to stop manufacturing its baby powder using raw materials in two of its Indian factories until test results prove they are free of asbestos, reports Reuters.
Md Reazul Haque, deputy director of certification mark at BSTI, said they collected samples from shops in Gulshan, Mohammadpur, Mirpur and Bashundhara market.
The BSTI also wrote to multinational company SGS to know if the inspection, testing and verification company can help test the baby powder for asbestos. 
"We will go to icddr,b and the Bangladesh Council of Scientific and Industrial Research labs with samples to request them to conduct tests," he said, adding that they took the step based on instruction from the BSTI director general.
The BSTI has made certification for baby powder mandatory a couple of months ago and the official said the Johnson & Johnson issue would provide them an idea on whether the standardisation criteria for skin powder needed review.