Islami Bank's remittance proceeds fall 13pc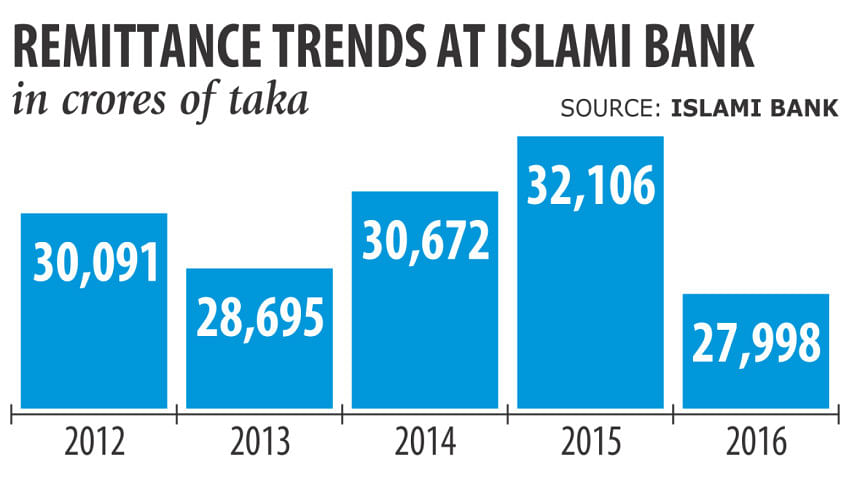 Remittance receipts of Islami Bank Bangladesh fell 13 percent in 2016 compared to the previous year.
The bank received remittance worth Tk 27,998 crore last year, down from Tk 32,106 crore in the previous year, according to the bank's latest annual report.
The bank's market share in terms of remittance receipts fell to 26 percent last year from 26.57 percent in 2015.
The bank's business was affected by the recent downtrend in remittance inflow as remittance is a major source of income for the bank, said a senior official.
In 2016, Bangladesh's remittance income stood at $13.61 billion -- the lowest in five years, according to central bank statistics. The receipt was $15.32 billion in 2015.
The bank is also going through a period of transition amid a major reshuffle in its board. Foreign investors are intending to take away their investment from the bank, which had a negative impact on the bank's share price.
The bank declared 10 percent cash dividends for 2016, which was one of the lowest in the recent past; the low dividend also took a toll on its share prices. The bank made a net profit of Tk 446 crore in 2016.