Inflation lowest in 13 months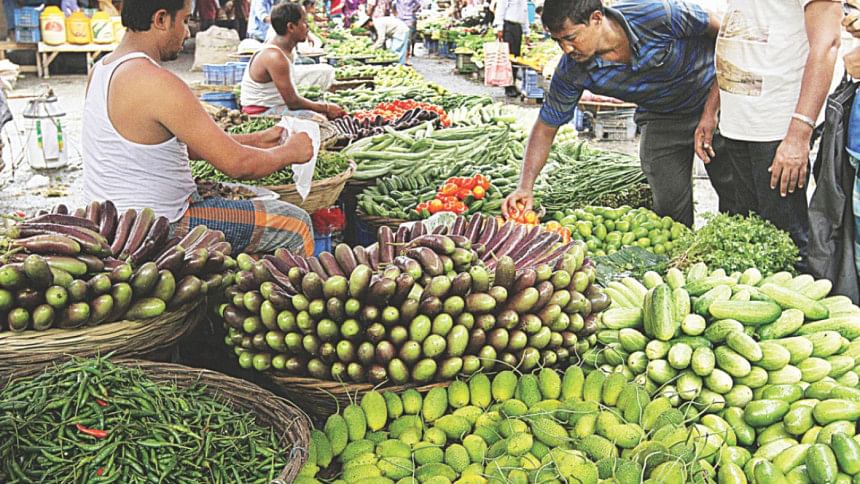 Inflation fell to 5.57 percent in May, the lowest in the last 13 months, riding on a decline in food prices, according to the Bangladesh Bureau of Statistics.
Last month's rate is the lowest since May 2017 when the figure was 5.76 percent, showed the data from the state agency. 
In April this year, inflation stood at 5.63 percent.
Inflation has been witnessing a declining trend since September last year: between September and May, inflation only rose in January compared to December.
According to the BBS, food inflation declined in the third quarter of the fiscal year on the back of a fall in prices of egg, vegetables, and spices.
It dropped to 6.75 percent last month from 7.03 percent in April. However, non-food inflation went up to 4.08 percent in May from 3.49 percent a month ago.
In rural areas, general inflation fell to 5.07 percent in May from 5.59 percent a month earlier.
Food inflation in rural areas came down to 5.62 percent from 6.76 percent in April. On the other hand, non-food inflation rose to 4.07 percent in May from 3.44 percent in April.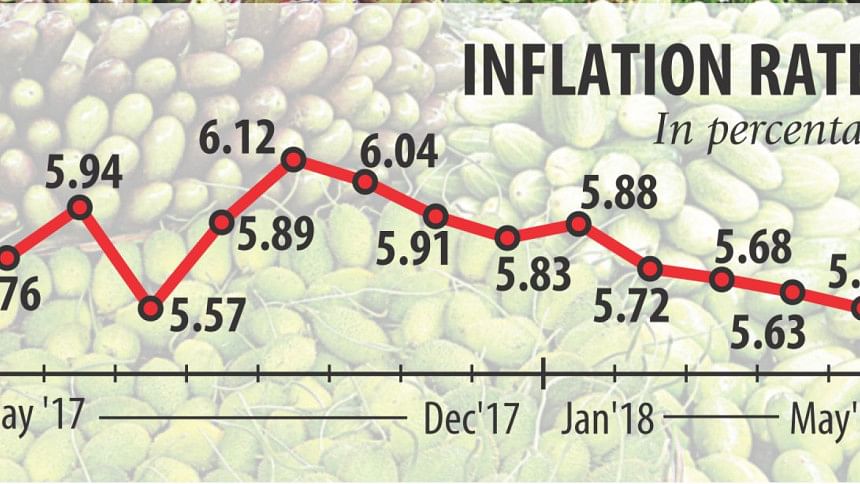 In urban areas, general inflation increased to 6.48 percent in May from 5.7 percent in April. Food inflation went up to 6.48 percent from 5.70 percent in April and non-food inflation increased 4.08 percent from 3.57 percent a month ago.
Prices of clothes, fuel, furniture, home appliances, medical services, transport and educational items and house rent marked a rise in May, according to a statement of the BBS. 
Although the inflation rate has come down, it is still higher than the government's target.
Finance Minister AMA Muhith had set an inflation target of 5.5 percent for the current fiscal year ending on June 30.
The average inflation was 5.81 percent from June 2017 to May 2018.