India's gold imports drop for ninth straight month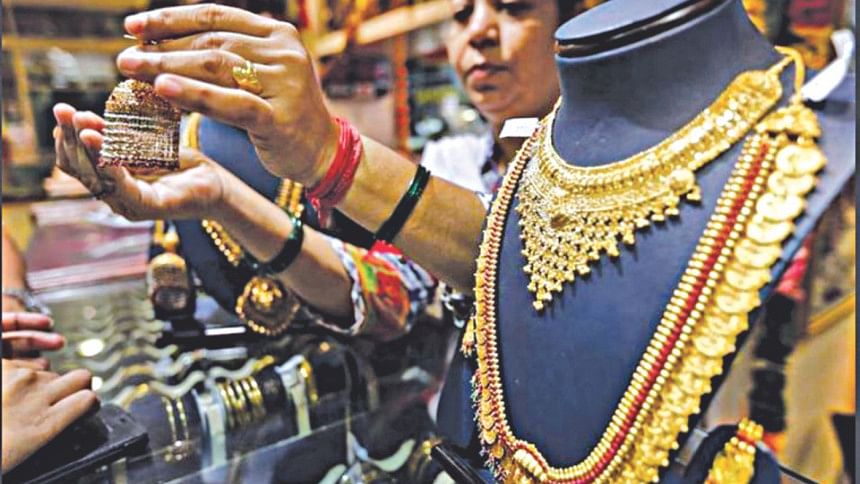 India's gold imports fell for a ninth straight month in September as weak retail demand and higher discounts prompted banks and refineries to cut overseas purchases of the bullion, provisional data from consultancy GFMS showed on Monday.
Lower demand from the world's No. 2 gold consumer could weigh on global spot prices that have risen by 24 percent so far in 2016, but help the south Asian country to reduce its trade deficit. Gold is one of India's biggest expenses on its import bill.
Gold imports in September are estimated at 30 tonnes, down 43 percent from a year ago, GFMS data showed. Imports in the first nine months of 2016 slumped 59 percent from a year ago to 268.9 tonnes, according to GFMS.
"Importers were not active since gold was trading at a heavy discount last month," said Daman Prakash Rathod, director at Chennai-based wholesaler MNC Bullion.
"Jewellers were running business with low inventory due to weak retail demand."
Last month, dealers had been offering discounts of as much as $32 per ounce to the official domestic price to lure buyers, but retail demand remained weak with customers more eager to sell old jewellery and bank profits at current high prices.
Local gold prices jumped to 32,455 rupees ($488) per 10 grams in July, the highest in nearly three years. Gold is trading at a heavy discount also due to rising supplies from unofficial channels. Smuggling of the precious metal has risen in India since the government imposed a 10 percent import duty in 2013.
"In the next few weeks gold may start trading in premium due to festival demand," said a Mumbai-based bank dealer with a private bullion importing bank. "In October imports could rise as discounts are coming down."
Demand for the yellow metal usually strengthens in the final quarter as India gears up for the wedding season as well as festivals such as Diwali and Dussehra, when buying gold is considered auspicious.