India to give $2b in low-cost loans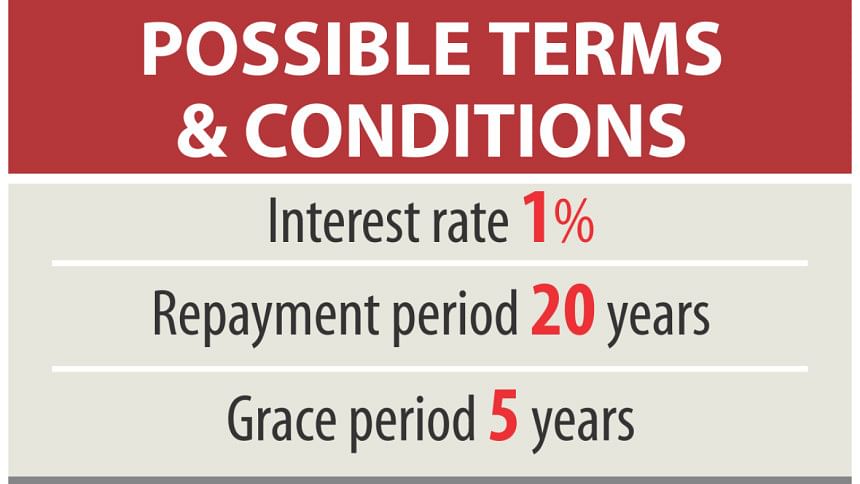 India will provide $2 billion of fresh low-cost loans to Bangladesh, most of which will be used for connectivity-related projects to increase trade between the two countries.
"Our development partnership is scaling new heights," Indian Prime Minister Narendra Modi said after a preliminary agreement was signed yesterday.
The fund will support infrastructure and other development activities in Bangladesh, he added.
The neighbouring country last extended a $1 billion line of credit in 2010, during Manmohan Singh's tenure as the prime minister. Of the amount, $200 million has already been converted into grants and disbursed.
The terms and conditions of the fresh loan will be similar to those of the earlier loan, said a finance ministry official.
The first line of credit carried 1.75 percent rate of interest per year, which was later lowered to 1 percent by India. The loan has to be repaid in 20 years with a grace period of five years.
Some 75 percent of the overall procurement for the projects has to be made from India; in case of civil procurement, it will be 65 percent.
The finance ministry official said they have prepared a primary list of around 20 projects after discussions with the Indian side for which the new line of credit can be used.
Most of the projects are related to power, rail and port, which, once completed, will make both the import of electricity from India and the transit of commercial goods to Nepal, Bhutan and India using the Bangladesh territory easier.The projects, which will go some way towards making up Bangladesh's infrastructure deficit, will take more than five years to be completed and bear fruits by way of smooth transit facilities to India.
Until then, India is looking to use the Chittagong port and Ashuganj land port to transport goods to its land-locked seven sister states from its other parts.
Two other documents were signed yesterday by the two sides in this regard: the protocol on inland water transit and trade and the agreement to use the Chittagong and Mongla ports.
Modi said connectivity is the catalyst for deeper engagement. Connectivity by road, rail, rivers, sea, transmission lines, petroleum pipelines and digital links will increase in future. "Today, we have unveiled some of the pathways to this future."