Honda investing $29m in motorcycle plant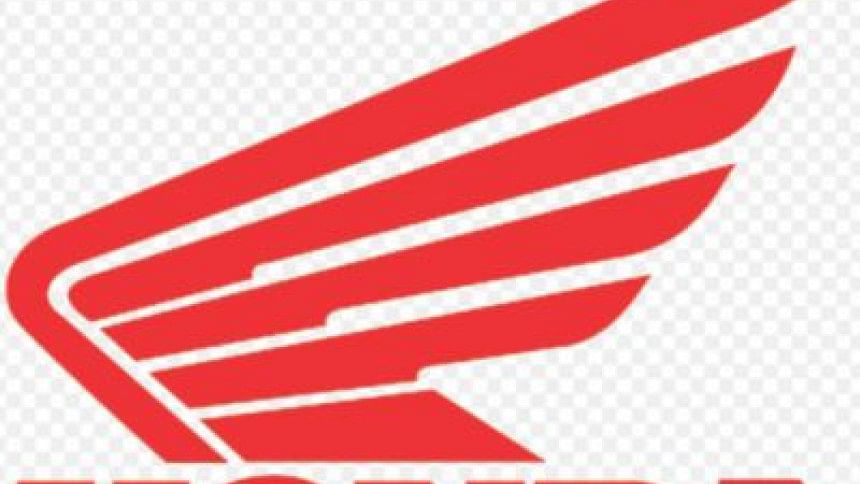 Japanese Honda Motor Co is investing $29 million in a new joint venture plant with a target to increase its annual production capacity to 200,000 motorcycles by 2021.
Bangladesh Honda Private Ltd (BHL) and the Bangladesh government started construction of the new 25-acre plant inside Abdul Monem Economic Zone (AMEZ) in Munshiganj district yesterday.
Honda owns 70 percent of the stakes in BHL while the rest is owned by state-owned Bangladesh Steel Engineering Corporation.
BHL primarily has a target to go into production in the new plant in the middle of next year, Bangladesh Honda said in a statement.
According to the officials, BHL will manufacture the parts in the plant.
Over 350 persons can be employed in the plant, said Shah Muhammad Ashiqur Rahman, head of finance and commercial of BHL.
At the groundbreaking ceremony yesterday, Shinji Aoyama, operating officer for Honda Motor Co for Asia and Oceania, said, "We believe the motorcycle market in Bangladesh is growing at a faster rate because of the growing population and a steady rise of the economy."
He said the new investment has been made keeping in mind the growing demand for motorcycles in Bangladesh.
"We hope we can supply the motorcycles at an affordable price to our local customers in Bangladesh."
From January to September this year, 270,000 motorcycles were sold in Bangladesh and the demand is on the rise, said Rahman.
Rahman said the Japanese company came in Bangladesh in December 2012 and started production in a rented factory in Sreepur of Gazipur.
BHL has a production capacity of 80,000 units in its 8,700-square metre Sreepur plant.
Currently, BHL produces seven models of motorcycles in Bangladesh such as CD80, Dream New 110, Livo 110, CB Shine 125 and CB Trigger.
Industries Minister Amir Hossain Amu, Bangladesh Economic Zones Authority (BEZA) Executive Chairman Paban Chowdhury and newly appointed Japanese Ambassador in Bangladesh Hiroyasu Izumi were present at yesterday's ceremony.
BEZA, the economic zones regulatory body, awarded a licence to AMEZ in January this year to set up the economic zone on a 315-acre land.
Chowdhury said Honda purchased 25 acres of land from AMEZ to set up the plant.
"Production in five BEZA-developed economic zones has already started and the development work of 30 more is ongoing in full swing," he added.
BEZA is working with a target to develop 100 economic zones across the country, he said.