Higher growth doable with current investment
Planning minister says at CPD's discussion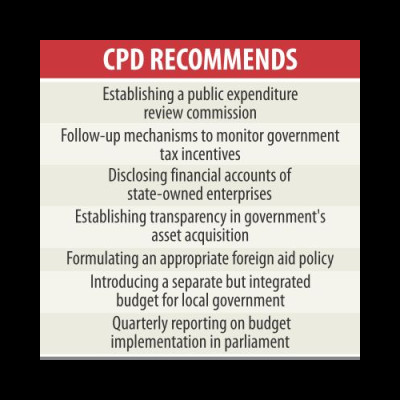 At a time when the finance minister, economists and businesses are worried about the falling private investment, Planning Minister AHM Mustafa Kamal argues that Bangladesh's economy can grow at higher rates with the current level of investment.
He cited examples of Singapore, Malaysia, Thailand, Vietnam and the Philippines that have been witnessing higher GDP growth rates with an investment to GDP ratio between 22 percent and 28 percent.
"If these countries can achieve higher GDP growth with lower investments, why can't we? Definitely, we can achieve that," Kamal said at a budget discussion organised by the Centre for Policy Dialogue at the capital's Lakeshore Hotel.
Mustafizur Rahman, executive director of CPD, presented a paper on the proposed budget for the forthcoming fiscal year. M Syeduzzaman, a former finance minister and a member of CPD's board of trustees, chaired the programme.
Bangladesh's investment to GDP ratio now stands at 29.4 percent and analysts said it needs to reach 33 percent to achieve the desired 8 percent economic growth.
Of the total investments, the private sector's stake went down to 21.8 percent in fiscal 2015-16 from 22.1 percent a year earlier.
"Our investment to GDP ratio is much higher than in our neighbouring countries," Kamal said.
Though he cited Singapore, Malaysia, Thailand, Vietnam and the Philippines as examples, he did not talk about the investment scenario in Bangladesh's closest neighbours -- the South Asian nations.
At present, India's investment is more than 32 percent of its GDP and Sri Lanka's nearly 32 percent. For Bhutan, it is upwards of 50 percent.
Participants at the discussion, who range from businessmen to bankers and politicians, however, found that declining private investments have become a concern for the country as the economy cannot absorb 20 lakh fresh workers every year.
Fazlul Azim, a garment exporter, said adequate employment is not being created due to the falling private investment.
Moreover, the government has given a negative signal to the exporters, who actually create jobs, by hiking the tax at source to 1.5 percent from existing 0.6 percent, he added.
Nurul Amin, managing director of Meghna Bank, said banks are sitting on excess funds because of low demand from the private sector.
"Investors are just not coming forward to set up factories," he added.
Faruq Hassan, senior vice-president of Bangladesh Garment Manufacturers and Exporters' Association, said without new investments they cannot create jobs for fresh workers.
For instance, only 3.5 lakh new jobs were generated last year, he said.
Mainuddin Monem, deputy managing director of Abdul Monem Ltd, urged the government to develop economic zones on a fast-track basis so that the much needed investments and jobs creation can take place.
Muhammad Abdur Razzaque, chairman of the parliamentary standing committee on the finance ministry and a former food minister, expressed his concern over the deteriorating private investment.
Some 20 lakh fresh faces are coming into the job market every year, but they are not getting jobs, he said. "If there are investments, we can ensure employment."
Razzaque stressed the need for setting up a liquefied natural gas terminal. "The shortage of gas is a major obstacle to industries."
On the foreign aid in pipeline, the ruling party lawmaker said donors also have bureaucracy and they take huge time to process a project.
Amir Khosru Mahmud Chowdhury, a former commerce minister and a senior BNP leader, said private investment is not taking place because of the anti-business environment and capital flight.
"When governance, rule of law and freedom of the media are at question, private sector won't come forward with their investments," he added.
Biru Paksha Paul, chief economist of the central bank, however, disagreed with the speakers regarding the stagnant investment scenario.
"It's not a matter of concern," he added.
Paul said banks have excess liquidity because the government did not borrow from them the targeted amount.
MA Mannan, state minister for finance and planning, said budget implementation is a serious difficulty in Bangladesh as there are hundreds of laws that hamper the execution of works.
He also hinted that the government wants to get rid of the subsidy and incentive culture gradually.
"We need a lot of reforms. If we cannot make the land reform happen, there will be huge problems in future," he added.
In his concluding speech, Syeduzzaman urged the government to allocate more resources for agriculture research and education.
He said the banking system that is in serious trouble has to be improved, if necessary, by forming a commission.
Earlier, CPD in its analysis on the proposed budget found that the quality of fiscal planning remains weak as the revenue target was not achieved for the last four years and the rate of shortfall is also increasing.
"The weakest programming among all the indicators is net foreign borrowing as three-fourths of the target remained unattended," said Rahman of CPD.
The implementation of budget for fiscal 2016-17 will continue to face a number of familiar challenges, such as mobilisation of the targeted domestic resources, capacity to spend allocations and growing pre-dominance of non-concessional foreign loans, he said.