GP to pay BTRC Tk 1,000 crore tomorrow
BTRC chairman confirms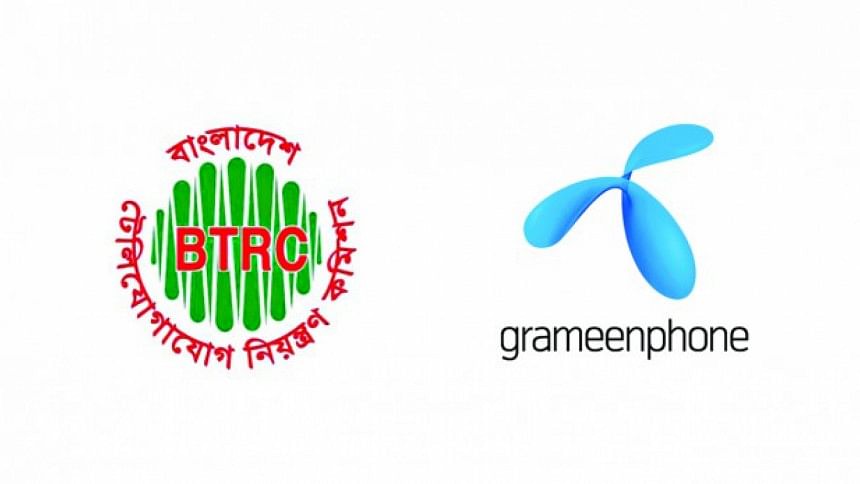 Grameenphone is going to pay Tk 1,000 crore to Bangladesh Telecommunication Regulatory Commission (BTRC) tomorrow as per a Supreme Court order, BTRC chairman said today.
On February 23, Grameenphone paid the first installment of Tk 1,000 crore following the Supreme Court's February 20 order.
According to the SC order, GP has until May 30 to deposit the money.
"They have contacted us and said they will pay the sum tomorrow," said BTRC Chairman Md Jahurul Haque.
Meanwhile, Grameenphone in a press release said that the company has decided to pay the balance adjustable deposit of Tk 1,000 crore to BTRC within May 31, 2020, following the order of the Appellate Division on GP's review petition on February 24, 2020.
In January, Grameenphone wanted to pay Tk 575 crore in 12 equal installments against the telecom regulator's claim of Tk 12,579.96 crore determined by an audit.
But on November 24 last year, the SC ordered Grameenphone to pay Tk 2,000 crore to the BTRC by February 23 this year.
The audit, which looked into GP's books from its inception in 1997 until 2014, claimed that the carrier owed the amount in revenue shares, taxes and late fees.