Govt publicises Bangladesh's 'data revolution'
But it faces criticism as inflation reporting switched to quarterly from monthly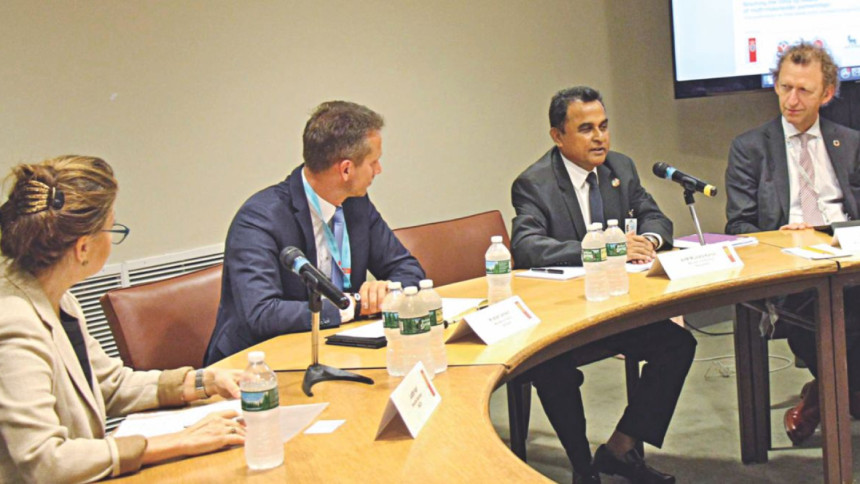 The government made a presentation on Bangladesh's success in 'data revolution' that will speed up implementation of Sustainable Development Goals and poverty eradication, at a conference in the United Nations headquarters in New York on Wednesday.
A data revolution implies: drawing on existing and new sources of data to fully integrate statistics into decision-making; promoting open access to, and use of, data; and ensuring increased support for statistical systems.
At the heart of this agenda is an acknowledgement that timely, usable data is critical to informed decision-making, monitoring of progress, and evolution of outcomes -- especially in the context of the post-2015 development agenda, said the UN.
Planning Minister AHM Mustafa Kamal was present at the session.
The government's publicity over data revolution comes at a time when it switched from global standard practice of reporting inflation on a monthly basis to quarterly format, much to the criticism of economists. The government's rationale then for the switch was the veracity of the monthly data.
The switch in inflation reporting frequency made the work of analysts and policymakers much harder, as they will need to base their inferences, forecasts and economic decision-making on hard and current data, said Zahid Hussain, lead economist of the World Bank's Dhaka office.
Also at the conference, which was to gauge the progress of implementation of SDGs, Kamal said private investment in the power sector has reached 45 percent of the total investment in the field.
Almost as much as 77 percent of the country's total investment comes from the private sector, according to a press release of the planning minister that quoted Kamal. "The government is fully committed to developing the private sector," he said.
At the meeting, Abul Kalam Azad, chief co-ordinator of the SDG implementation in Bangladesh, presented the progress report on the country's post-2015 development agenda.
Bangladesh's lower and higher poverty rates now are 12.09 percent and 24.03 percent respectively, down from 41.01 percent and 56.07 percent respectively in 1991.
A 22-member team led by the planning minister participated in the meeting. The delegation included Masud Bin Momen, Bangladesh's permanent representative to the UN, and Shamsul Alam, planning commission member.
The three-day review meeting started on July 17.