Govt plans to bail out Farmers Bank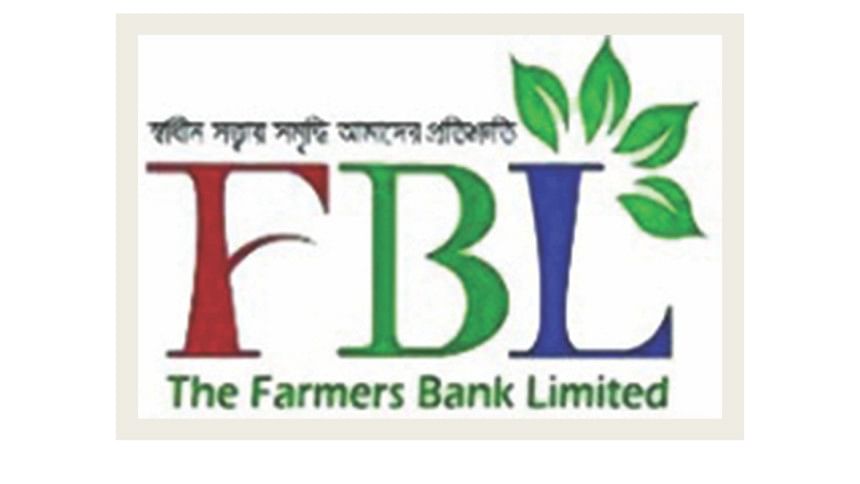 The government plans to inject capital into Farmers Bank through Investment Corporation of Bangladesh (ICB) and state-owned Sonali, Janata, Agrani and Rupali banks in order to save the private commercial lender from failing. 
The five lenders will buy shares worth Tk 1,100 crore of the fourth-generation bank, which had been given the licence on political consideration and is now struggling to survive amid a huge cash crunch caused by loan irregularities.
A move has been taken to save Farmers Bank, said Finance Minister AMA Muhith.
However, it is still under discussions, he told reporters at the secretariat yesterday. 
Muhith said the government can't allow a bank to fail. "Bank failure is a horrible thing for any country," he said.
A meeting of the board of ICB was scheduled to be held on Tuesday where the investment issue was to be discussed.
The chief executives of the state-owned banks went to the ICB headquarters to attend the meeting as board members. But the meeting didn't take place after the members of the collective bargaining agent of ICB opposed the investment plan.
"The situation was not conducive to holding the meeting," said Mohammad Shams-Ul Islam, managing director of Agrani Bank.
The investment issue is still at a very initial level. Even no formal proposal came from the respective bank, he said.
A few months back, the board of Farmers Bank decided to raise capital amounting to Tk 1,100 crore by offloading shares through private placement. But it didn't get the expected investors, said a senior executive of the bank.
Under these circumstances, the central bank advised the state-owned banks to invest into the scam-hit bank as part of a bail-out package, he said.
The four-year old bank has already received approval from the central bank to raise Tk 500 crore by issuing bonds.
Between September and November 2015, the BB conducted special inspections at three branches of the bank in the capital's Gulshan, Motijheel, and Shyampur and found gross violations of banking rules in disbursing loans of about Tk 400 crore.
The BB found some of the bank's former directors, including its then Chairman Muhiuddin Khan Alamgir and then Audit Committee Chairman Md Mahabubul Haque Chisty were allegedly involved in sanctioning these loans violating credit rules.