Go green to save the world and the world economy: OECD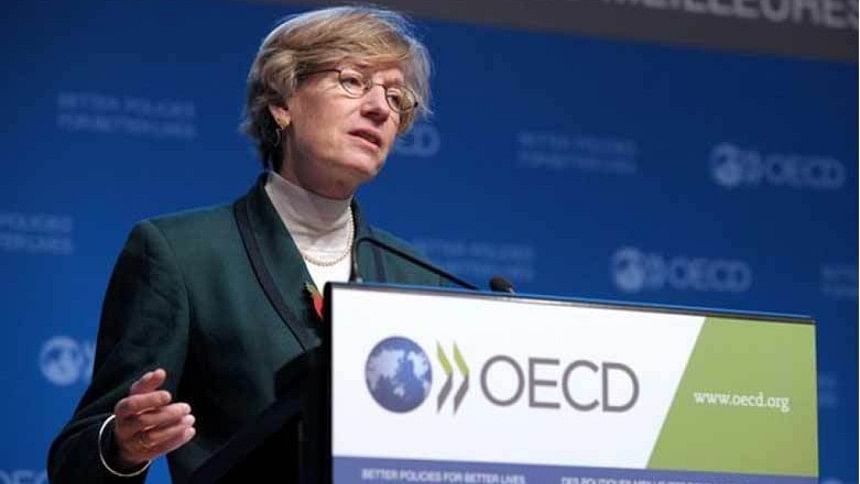 The OECD urged nations yesterday to step up environmental investments to ward off not only catastrophic climate change but to give the global economy a much-needed boost as China struggles to rebalance its economy.
With a critical UN summit opening in Paris later this month that aims to get an agreement on cutting back greenhouse gas emissions enough to limit the increase in global temperatures to a safe level, the OECD said action could also support the global economy.
"Addressing climate change is critical for long-term economic sustainability and healthy growth," said the OECD's chief economist, Catherine Mann, in a statement accompanying the body's latest update on the global economic outlook.
That report singled out a slowdown in China as it seeks to rebalance its economy from manufacturing and exports to services and consumption as being the main culprit behind slower global growth, along with subdued investment.
Mann said "...environmental spending would both support demand and encourage the necessary rebalancing of the global economy."
The Organisation for Economic Development and Cooperation, a Paris-based policy analysis group that represents 34 advanced economies, trimmed its forecast for global growth this year to 2.9 percent, while lowering its 2016 forecast to 3.3 percent.
Thanks to prompt introduction of stimulus measures, however, the OECD bumped up its forecast for Chinese growth this year to 6.8 percent, with 6.5 percent growth foreseen in 2016.
Slower Chinese growth has triggered a slump in commodity prices that has affected emerging economies across the world.
Mann characterised as "deeply concerning" the stagnation in global trade this has caused, as in the past this has led to global recessions.