Vietnam growth slows as exports slump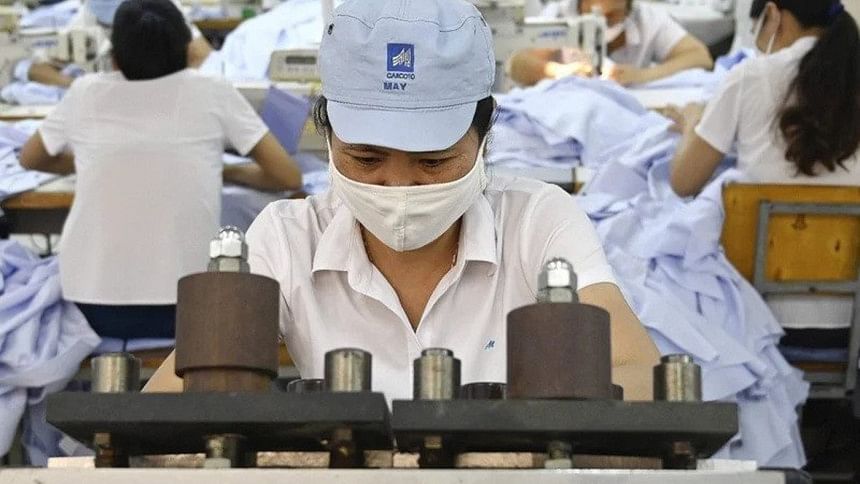 Vietnam's economic growth slowed in the first quarter of the year as exports slumped due to reduced consumer demand, authorities said Wednesday.
The communist manufacturing hub's economy expanded by 3.32 per cent in the January-March period, down from 5.05 per cent in the same period of 2022.
Vietnam is one of the world's largest exporters of clothing, footwear and furniture but in the first quarter of 2023 the country faced "unstable and complicated developments in the world economy", the General Statistics Office (GSO) said in a statement.
"The slow recovery of the world economy with the tightening monetary policies in several countries have reduced consumption demands in major trade partners. This created an impact on Vietnam's imports and exports volume."
Vietnam earned $79 billion from exports in the quarter -- down 11.9 per cent year on year.
According to the statement, shipments of smartphones were down 15 per cent and electronics shipments decreased by 10.9 per cent during those months.
"Commodity and export-dependent economies like... Vietnam are particularly vulnerable to slowing export demand, including from China," the World Bank said in an earlier report.
More than 630,000 factory workers lost their jobs or had their hours cut in Vietnam in 2022, according to the labour ministry.
The bank predicted Vietnam's economic growth for 2023 would be at 6.3 per cent, down from eight per cent in 2022.