Most Asian markets hit by Ukraine fears, tech selloff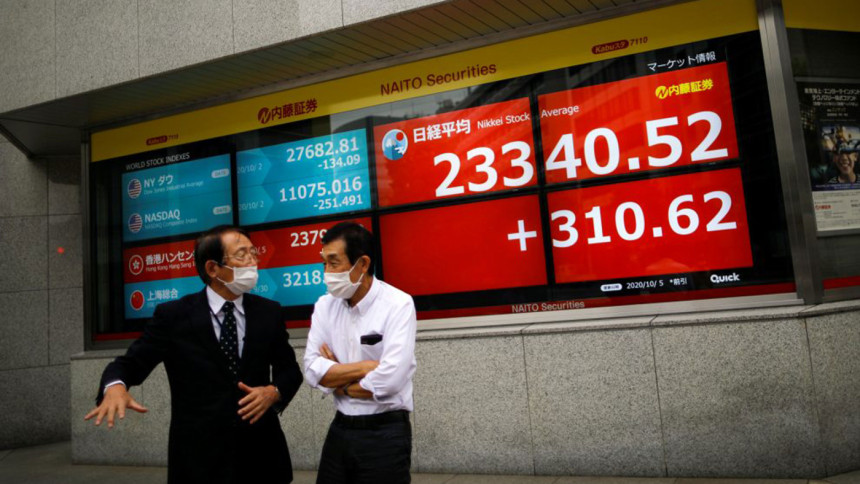 Asian markets mostly fell Monday as traders track developments in the Ukraine war and diplomatic efforts to bring the crisis to an end while Hong Kong took a pounding after China placed Shenzhen into lockdown, fuelling a rout in the tech sector.
Oil prices dropped, providing some respite after they soared to a near 14-year high last week, though the commodity remains elevated around $110 and keeping upward pressure on inflation.
Trading floors continue to be awash with uncertainty as Russia's war in Ukraine rages, with comments from Vladimir Putin that there were  "positive developments" in talks with Kyiv unable to provide much support.
US National Security Adviser Jake Sullivan is due to meet senior Chinese diplomat Yang Jiechi in Rome later Monday, with Ukraine top of the agenda as the White House seeks help in bringing the crisis to a swift conclusion. Beijing has declined to directly condemn Moscow for launching its invasion, and has repeatedly blamed NATO's  "eastward expansion" for worsening tensions between Russia and Ukraine, echoing the Kremlin's prime security grievance.
Investors are also nervously awaiting the Fed's latest monetary policy gathering, which is expected to end Wednesday with the bank announcing a quarter-point interest rate hike.
The US central bank is trying to walk a fine line between trying to rein in runaway inflation while also trying to support the world's biggest economy in the face of the war in Ukraine, which many fear could lead to another recession.