Emirates to offer daily flights to Toronto via Dubai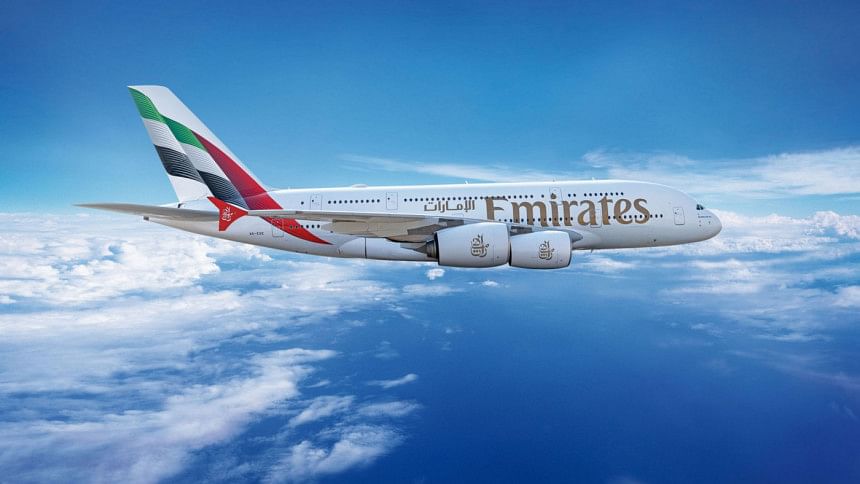 Emirates is stepping up its frequency with two additional flights per week between Dubai and Toronto after an expanded air transport agreement between the United Arab Emirates (UAE) and Canada.
With the two additional flights per week, Emirates will offer close to 2,000 additional seats to serve the busy route, representing a 40 per cent increase in capacity between its hub city of Dubai and the Canadian point.
Daily flights will operate on the busy route to serve huge demand for passenger services from April 20, said a press release.
The Dubai-Toronto route is popular among customers from Bangladesh, India, the UAE, Iran, Pakistan, Saudi Arabia and Sri Lanka while the same countries represent the top destinations for travellers from Toronto.
Hailing the development as a crucial one for the airline, Adnan Kazim, chief commercial officer of Emirates, said they have been serving customers between Toronto and Dubai since 2007.
"Although the double-decker A380 aircraft has been operating the route since 2009, demand arising from leisure and corporate travellers, diaspora and students has consistently outstripped the allocated capacity," he added.
Emirates operates the flagship A380 aircraft on the Dubai-Toronto route, allowing 491 passengers across economy class, business class and first class on each flight.
Emirates currently operates 21 weekly flights between Dhaka and Dubai. Passengers via Dubai are offered convenient connections for travel to more than 140 destinations, including Toronto.