Develop suitable ecosystem for Smart Bangladesh: experts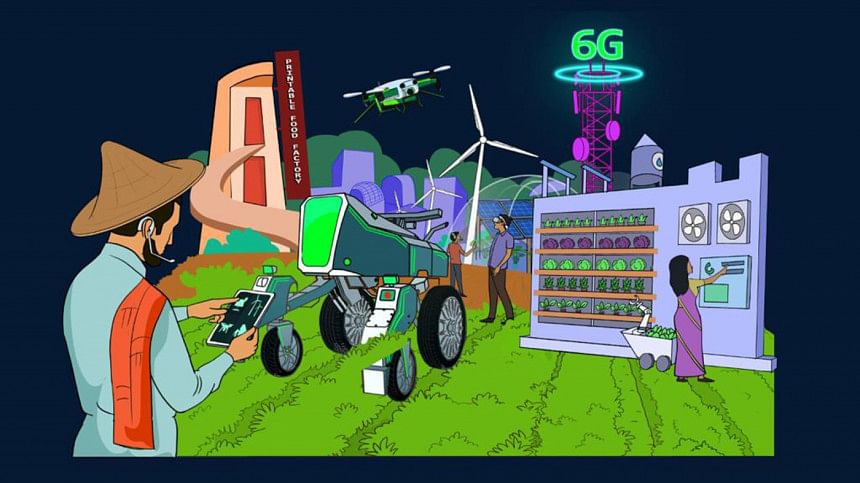 It is now crucial to hold different players of the telecom industry other than mobile network operators accountable to ensure better voice and data services for consumers, according to various experts.
"There are other players in the telecom ecosystem that have a role in ensuring proper services and so, they too should be held accountable," said Mohiuddin Ahmed, president of the Bangladesh Mobile Phone Consumers' Association (BMPCA).
In Bangladesh, telecom operators heavily rely on fibre and tower providers along with other players in the ecosystem to deliver their services.
Ahmed was speaking during an event on "Upgrading Telecommunication Services to Build Smart Bangladesh, organised by the BMPCA at the Dhaka Reporters Unity yesterday.
The BMPCA chief went on to say that apart from network operators, there are some 120 other organisations that provide related services.
"So, if they are not forced to provide quality service, then it will not be possible to improve the quality of voice and data services even by investing thousands of crores of taka," he added.
SM Farhad, secretary general of Association of Mobile Telecom Operators of Bangladesh, said even though there are more than 18 crore active SIMs in Bangladesh, which is more than the country's total population, about 54 per cent of locals do not use mobile phones.
Besides, the number of smartphone users is not increasing either.
Farhad then said it will not be possible to build a "Smart Bangladesh" if telecommunication and internet services are not ensured for all.
In addition, a sustainable ecosystem for telecommunication services should be built as soon as possible, he added.
As the government aims to build Smart Bangladesh by 2041, there is not much time to build the required ecosystem.
"So, we need to move fast," said TIM Nurul Kabir, a telecom and technology expert.
"The government and regulators need to sit down with all relevant parties to resolve the issue quickly. We need a coordinated initiative to this end," he added.