China's industrial profits fall again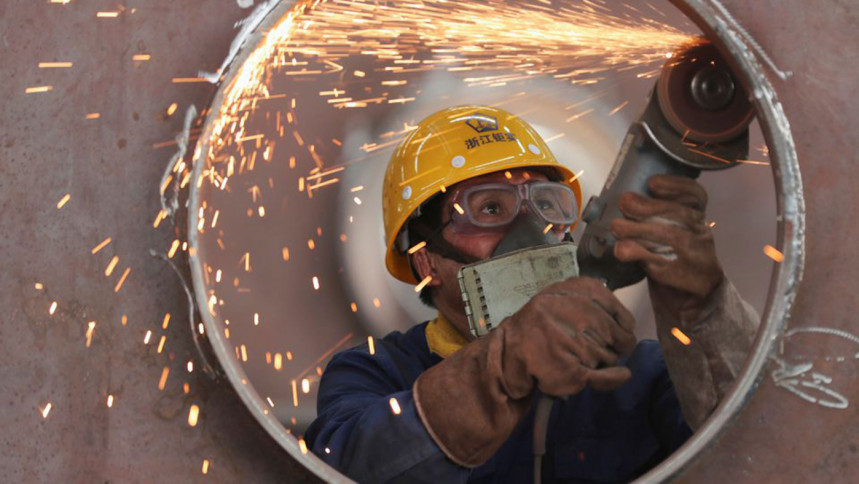 Profits at China's industrial firms shrank at a slower pace in May following a sharp fall in April, as activity in major manufacturing hubs resumed, but Covid-19 restrictions still weighed on factory production and squeezed factory margins.
Profits fell 6.5 per cent from a year earlier, less than the 8.5 per cent decline in April, according to data released by the National Bureau of Statistics (NBS) on Monday.
May's improvement was driven by surging profits in the coal mining and oil and gas extraction sectors, as the Russia-Ukraine war sparked a rally in global commodity prices.
However, profits in the manufacturing sector dropped 18.5 per cent in May as equipment manufacturing improved significantly, Zhu Hong, senior NBS statistician, said in a statement. April profits were down a sharper 22.4 per cent.
"Overall, the performance of industrial firms has shown some positive changes, but it should be noted that the year-on-year growth of industrial profits continued to fall, with rising cost pressure and difficulties in production and operation," Zhu said, adding that the foundation for recovery was not firm.
With production gradually improving from last month, the profit declines of industrial firms in Covid-hit Shanghai, eastern province of Jiangsu and northeastern provinces of Jilin and Liaoning all narrowed by more than 20 percentage points, Zhu said.