India, Russia trying to resolve payment issues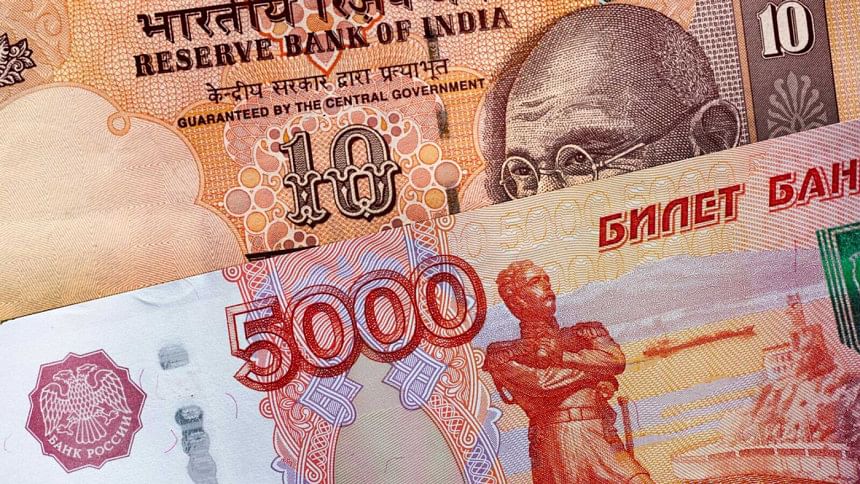 Amid the ongoing Russia-Ukraine war and sanctions imposed by the West on Moscow's nine major banks, India and Russia are trying to resolve the issue of payment for a large quantity of oil bought by India from Russia avoiding the Western sanctions. 
While India's purchase of oil from Russia has so far not attracted any sanction, what the two countries are struggling to put in place is a mechanism for payment.
To ensure smooth flow of trade without violating the economic sanctions on Russia at the same time, the officials and representatives of Indian and Russian banks met in New Delhi in June.
At the meeting, it has been suggested that Indian banks open accounts with their Russian counterparts which are not under any sanction and vice versa. Nearly a dozen Russian banks not under sanctions.
While there is no official word on what transpired at the meeting, sources said the Russian banks suggested at the June meeting that transactions in the Indian rupee could be conducted and urged the Reserve Bank of India to allow them to invest in Indian assets in return.
Another mechanism being explored by both countries is that if there is a problem in converting India rupees into Russian rouble, some Russian banks can invest in Indian financial assets via a dedicated route to earn yields on the idle money.
Whatever is finalised as the final arrangement for payment, both sides are committed to ensuring that it bypasses the sanctions. With many European Union countries shunning Russian oil, India has ramped up its purchase at discounted prices.