Global cotton summit kicks off in Dhaka tomorrow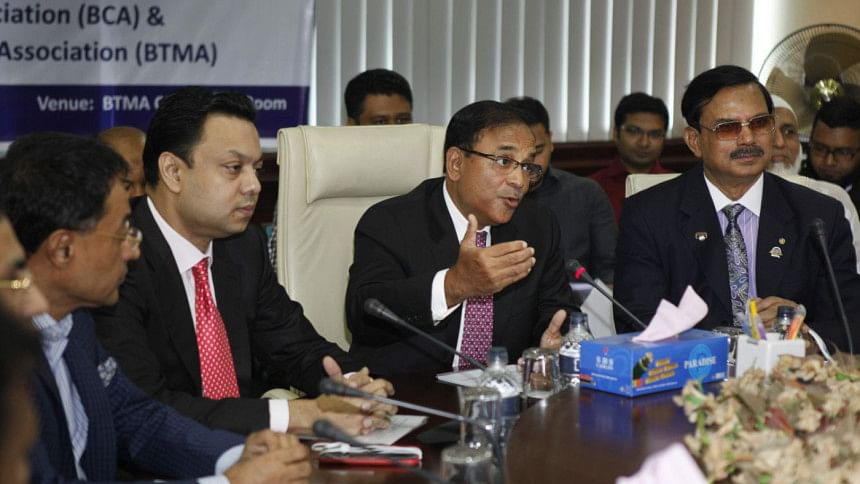 The first Global Cotton Summit Bangladesh 2015 to showcase cotton and provide buyers and sellers with the opportunity to share their thoughts will begin in Dhaka tomorrow.
Bangladesh Textile Mills Association (BTMA) and Bangladesh Cotton Association will jointly organise the two-day event at Radisson hotel.
Over 250 delegates from Bangladesh, India, Poland, US, Russia, Pakistan, China, UK, Turkey, Egypt, Switzerland, Singapore, Hong Kong and France will join the summit, BTMA President Tapan Chowdhury said in a press conference yesterday.
Thirteen sessions on different issues will be organised on the sidelines of the summit to be participated by experts, traders, business leaders and economists, Chowdhury said.
"Bangladesh is the second largest cotton importer in the globe and the spinners of the country imports 5.5 million bales of cotton in a year to meet the demand. In 2005, Bangladesh imported 3 million bales of cotton."
Such a mega event will help the country achieve the $50 billion export target by 2021, as cotton is a vital raw material for garment items, he said.
The summit will also narrow the communication gap between international cotton sellers and Bangladeshi buyers, Chowdhury said.
He said the summit is important because it will also reduce the risk on cotton trade as the buyers and sellers will have the opportunity to hold dialogues among them.
Since Bangladesh is not a cotton growing country, it fulfills more than 90 percent of its demand from imports to supply the product to the local spinners, he said.
With the growing garment sector, the capacity of the primary textile sector also grew a lot over the decades in the country, he said.
In 1972, there were around 3.5 lakh spindles in the country in 21 spinning mills, much lower from 1 crore spindles in 407 mills now, he said.