Could a Brexit weaken Europe's ability to tackle global poverty?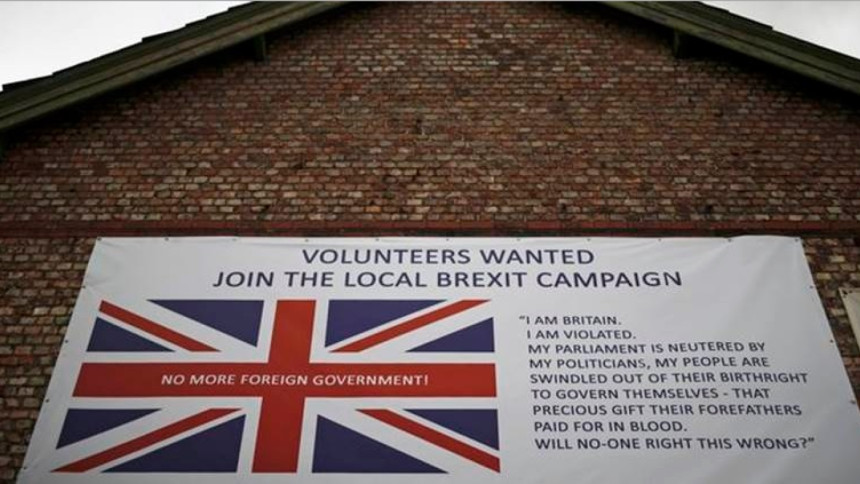 With three days to go until Britain holds a referendum on its European Union membership, voters have the chance to reflect on key arguments made by both sides about immigration, the cost of belonging to the EU, and security.
One issue those for and against a British exit from the bloc agree on is that it could affect the UK's ability to help reduce poverty in poor nations.
Britain pays 9 percent of its annual foreign aid budget of 12 billion pounds ($17 billion) into the EU purse, official data shows.
Those in the "Remain" camp say EU membership allows Britain to push for higher standards in international development, while opponents say leaving the 28-nation bloc would give Britain greater autonomy over its aid spending.
Here are some of the arguments surrounding Britain's role in tackling global poverty from both sides in the referendum, due to take place on June 23:
Amjad Bashir, conservative member of the European parliament, Yorkshire and Humber,: "If we leave the EU, Britain will be in a far better position to deliver its own international aid programmes. The country will have a stronger economy, a more global outlook and will be better placed than the EU to respond quickly and flexibly to changing crises and challenges."
Nathan Gill, member of the European parliament, leader of UK Independence Party in Wales,: "Brexit will definitely have an impact. The amount of money Britain has committed to international foreign aid (0.7 percent of national income) is such a huge figure that (the government) is unable to meet the commitments to spend that amount of money. So they are giving a huge amount of that money straight to the EU. So, (if we) leave the EU we will be much more sensible about these targets. We won't throw it willy-nilly at the EU to spend on our behalf."
Richard Howitt, member of the European parliament, labour affairs spokesman in the European parliament,: "The 'make poverty history' Gleneagles agreement under Britain's EU presidency shows Britain has led European commitments to aid and fair trade. Leaving would risk European foreign policy focusing on its own neighbourhood, and retreating from international development and climate justice challenges. If Europe, which provides half of global development assistance, is fractured it will be the world's poor who will suffer."
Andrew Mitchell, conservative member of parliament, former UK international development secretary,: "Britain is undoubtedly the lead country in the European Union when it comes to international development... Europe, as the richest trading zone in the world, acts as a magnet for poor people suffering from the evils of climate change, terror, conflict and poverty. Inevitably, to tackle those problems, you need more international cooperation and less narrow nationalism."
Madsen Pirie, president of Adam Smith Institute Think Tank,: "I don't think there will be much impact on international aid if Britain votes to leave the EU. Britain unilaterally chose to increase its foreign aid to 0.7 percent of its budget and has honoured that pledge. Our aid currently stands at 12.2 billion pounds, and there is no suggestion that Brexit would reduce that."
Ewald Wermuth, director of European Centre for Development Policy Management,: "The UK's contribution to EU development cooperation is widely respected. It has been one of the most effective advocates and providers of expertise in modernizing EU development assistance. If it leaves this would be lost. The UK would also lose influence over the extensive reach of EU's development policy and aid spending particularly at the global level, and in countries where the UK is not present."