Garment exports to US rise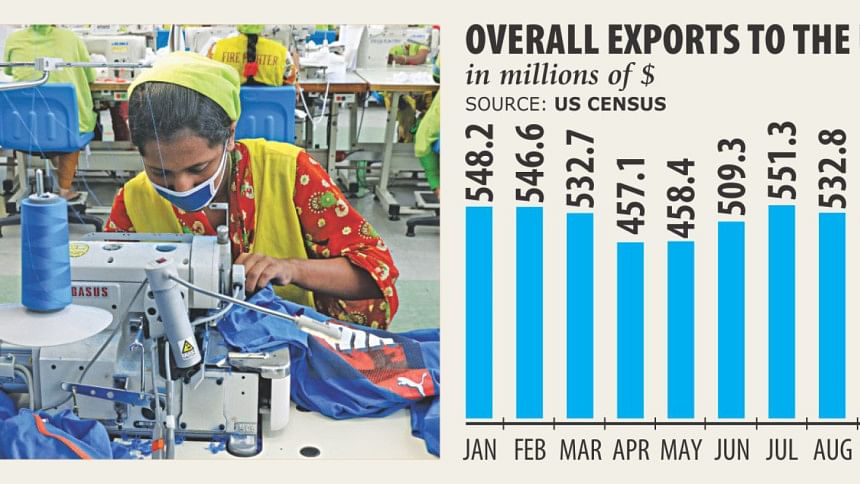 Bangladesh's garment exports to the US increased slightly in the first nine months of 2016, according to data from the US Department of Commerce.
Between the months of January and September, $4.32 billion worth of garment items were shipped to the US, up 0.32 percent year-on-year.
However, garment import by the US dropped 6.25 percent year-on-year to $80 billion during the period.
Among the top 10 garment exporters to the US, only shipments from Bangladesh and Vietnam increased slightly during the period. Vietnam exported $8.61 billion of garment items to the US, up 0.01 percent year-on-year.
Apparel exports from China, the largest garment exporter to the US, declined 10.97 percent to $29.42 billion, from India by 0.77 percent to $5.57 billion, from Pakistan by 10.44 percent to $2.05 billion and Mexico by 5.53 percent to $3.32 billion.
Garment exporters and market analysts said American garment imports from all over the world declined mainly due to the US general election, which has consumed the general public.
On the other hand, overall exports from Bangladesh to the US in September declined 6.56 percent to $497.8 million from the previous month.
In the January-September period, total exports to the US, the single largest export destination for Bangladesh, stood at $4.63 billion, while total imports from the US were $681.6 million.
Usually, the balance of trade between Bangladesh and the US is heavily tilted towards Bangladesh because of higher export of garment items to the American market.
Bangladesh imports mainly machinery and food items from the US.