Four state banks' Tk 27,700cr loans caught in legal tussle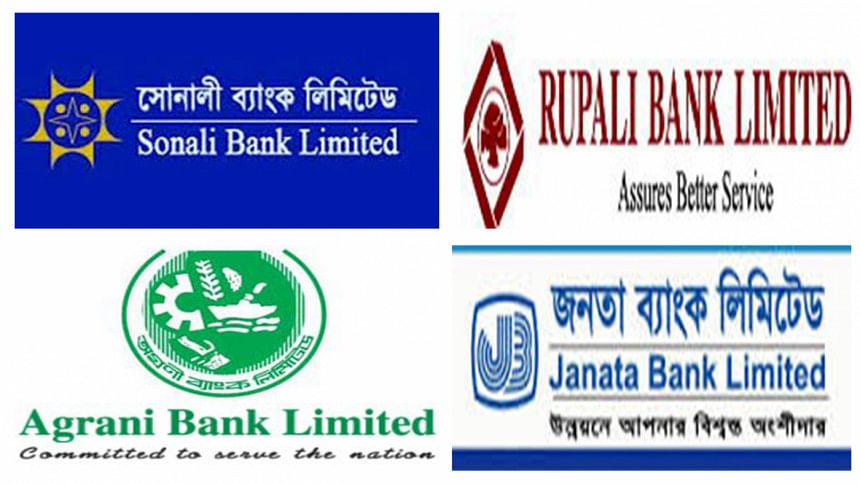 The credit amounts of the four state banks that are stuck in lawsuits pending with the money loan court rose Tk 5,600 crore in 2016.
Sonali, Janata, Agrani and Rupali had a combined Tk 27,700 crore caught in unresolved cases with the money loan court as of December 2016, up 2.54 percent on 2015 when it was Tk 22,000 crore, according to Bangladesh Bank data.
The huge amount of loans remain stuck with the courts because of a tendency among clients to file writs so they are not declared defaulters, said Md Obayed Ullah Al Masud, managing director of Sonali Bank.
"It's a big concern for the state banks as they can neither take action nor stop lending to the defaulters because of the writ petitions," he said.
Masud said the government has amended the Banking Company Act in favour of the directors. "It could have changed the provision that allows defaulters to file cases for the sake of the banking sector."
The amount of loans lent by the four state banks but now stuck in lawsuits accounted for 25.39 percent of their total loan outstanding of Tk 109,000 crore, according to figures from the central bank.
The number of pending cases stood at 17,888 last year compared to 16,964 the previous year.
Sonali Bank had over Tk 14,000 crore pending with the money loan court as of December last year, followed by Janata at Tk 3,400 crore, Agrani Tk 7,800 crore and Rupali Tk 2,400 crore, according to Bangladesh Bank data.
Janata Bank is in a greater fix as some of its large borrowers, who earlier had their loans restructured thanks to the special package of Bangladesh Bank, again failed to continue repayment. Some are even preparing to file new suits so they are not classified as defaulters.
"It is a big problem for the banking sector as defaulters are filing writ petitions against their default status to avail fresh loans. Because of the writ petitions, banks can't reject the loan proposals," said Abdus Salam, managing director of Janata Bank.
Banks have to maintain provision against the loans stuck in suits. As a result, their provision requirement against bad loans goes up, which ultimately hurts profits, said Masud.
The provision requirement for the four banks went up by Tk 2,600 crore to Tk 12,600 crore in 2016 compared to a year ago, according to BB data.
Among the state banks, Sonali had a provision deficit of Tk 1,776 crore last year and Rupali Tk 241 crore. Both banks faced huge losses in the year due to the high provision obligation. 
Sonali posted a net loss of Tk 818 crore and Rupali Tk 49 crore in 2016. On the other hand, Janata made a net profit of Tk 250 crore and Agrani Tk 59 crore.