Finance minister slams CPD's remarks over GDP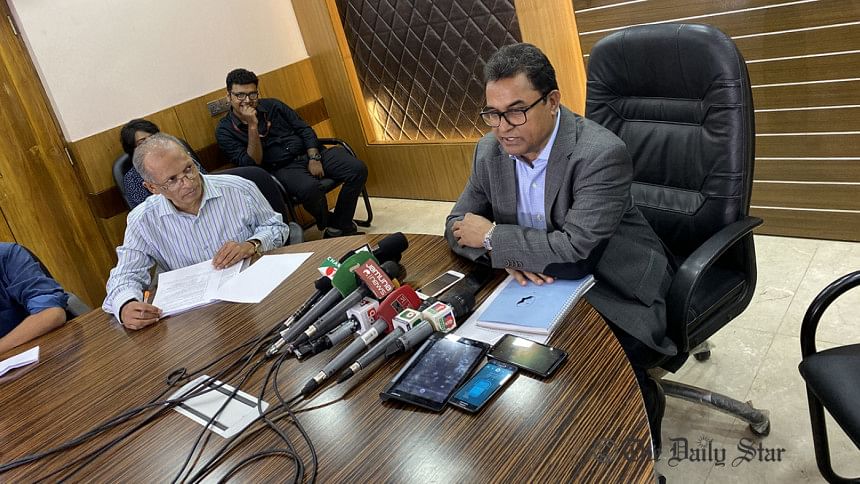 Finance Minister AHM Mustafa Kamal has criticised Centre Policy Dialogue (CPD) for its remarks that the ratio of private investment to GDP has been hovering around 23 per cent for the last few years.
"It is proved whether the GDP growth is improved if we see the poverty reduction rate over the last some years. Once upon a time, the rate was 56 per cent but now it is 20 per cent," he said.    
GDP growth would not have increased, if the rate of poverty was not come down, the minister said while talking to reporters at his office in Dhaka today.
Over the country's current export growth, Mustafa Kamal said the growth rate in export has reduced not only in Bangladesh but also in all countries all over the world.
"We are trying to increase the volume of export growth," the finance minister said.
When the growth in export will start rising in any country in the world, it will also increase in Bangladesh, he said.     
The minister said the CPD always criticises the country's bad side instead of highlighting its good side.
 If CPD gives a negative message about the country, other competitive countries of Bangladesh will cash it, said Mustafa Kamal, adding that they should highlight the country's achievement.
Yesterday, CPD said the fault lines in the economy are getting deeper and need to be fixed; otherwise, the country's economic growth cannot be sustained in the coming years.
The CPD identified four areas -- banking, revenue mobilisation, capital market and balance of payments -- where the fault lines have been exposed in recent months.   
The observations were made at the launch of the think tank's "State of the Bangladesh Economy in fiscal 2019-20" report at Cirdap in the capital.