Farmers shift from aus rice to other crops for higher profits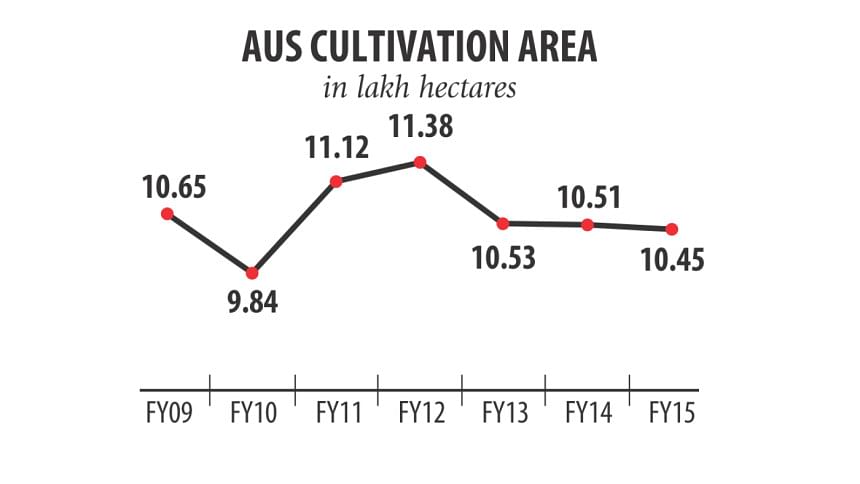 Farmers are shifting from aus rice cultivation to various other crops, particularly summer vegetables, for higher profits, agriculture officials said.
The shift is evident in falling cultivation acreage in the last several years.
Bangladesh Bureau of Statistics and the Department of Agricultural Extension recorded lower acreage of aus, the third biggest crop, in the last harvesting season.
A BBS survey found aus cultivation area fell 7 percent year-on-year to 9.68 lakh hectares in fiscal 2015-16.
DAE also recorded reduced acreage -- nearly 10.30 lakh hectares, an official said.
"Aus acreage declined last season as farmers went for other crops that offer higher profits," a BBS official said.
Aus production might be 21.7 lakh tonnes in fiscal 2015-16, down 7 percent year-on-year, the food ministry said in a report last week, citing the BBS survey.
However, the production figures are yet to be finalised due to delay in the harmonisation of estimates by the BBS and DAE. 
Aus output, which fell to 15 lakh tonnes nearly a decade ago, recovered gradually on the back of government incentives being given since 2010. "But, it appears incentives are not enough to keep growers interested in the crop. Better price of rice is also important," the DAE official said.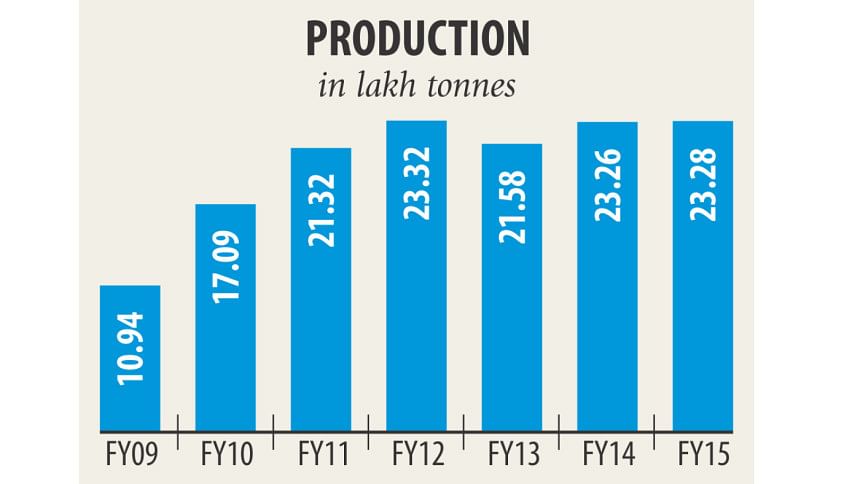 Higher prices of jute might encourage many farmers to cultivate jute instead of aus in the coming season if rice prices do not rise, he said. The target for food grain production, including wheat, was set at 3.64 crore tonnes for fiscal 2015-16, up from the actual production of 3.60 crore tonnes the previous year, according to the food situation report of the ministry.
Production targets for aus and aman were 24.8 lakh tonnes and 1.35 crore tonnes respectively for the current fiscal year.
"If it is assumed that aman, boro and wheat production targets will be achieved, total foodgrain production in 2015-16 will marginally fall short of target to reach 3.6 crore tonnes, almost the level achieved in the previous year," the report said.
Aus had been the second biggest crop after aman until mid-1980s. The crop began to lose its appeal as farmers slowly started to cultivate boro encouraged by higher yields.