Garment exports suffer biggest fall in nine months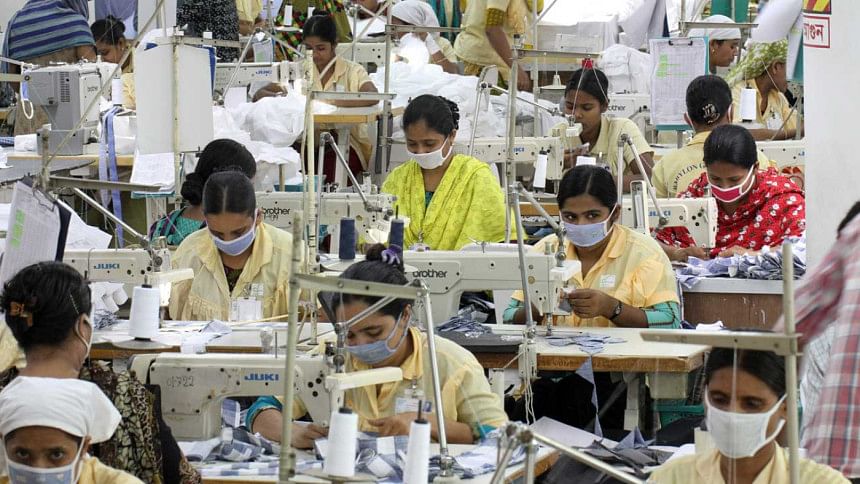 Garment exports declined 11.96 percent year-on-year to $2.21 billion in July, as political crisis during January-March affected orders.
Earnings from the garment sector, which accounts for more than 80 percent of total exports, suffered the biggest fall in nine months.
The last negative numbers recorded by the sector were in September and October 2014, when year-on-year exports fell 2.06 percent and 9.69 percent respectively.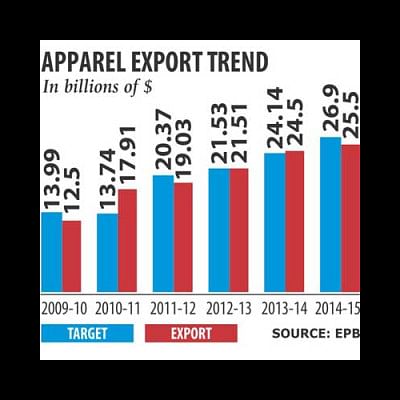 The sector also missed the targets set for the last fiscal year, experiencing only 4.06 percent growth and earning $25.50 billion against the target of $26.90 billion, according to Export Promotion Bureau.
Exports in June and July were low because of the prolonged political crisis that affected business in the first three months this year, said Atiqul Islam, president of Bangladesh Garment Manufacturers and Exporters Association.
"The government and the exporters should find ways to increase exports as earnings from the sector have been on a decline in the recent months," Islam said.
Retailers usually place work orders during the period between December and March, but factory owners were unable to secure adequate orders this time due to political tensions, he said.
Movement of goods from Dhaka to Chittagong port was also hampered then, he said. Garment exports also fell short of the monthly target of $2.54 billion for July by 12.78 percent.
The situation was similar for overall export targets too, with the month's takings of $2.62 billion being 15.65 percent shy of the target. Year-on-year exports fell 11.96 percent. 
In July, exports of leather and leather goods fell by 13.29 percent to stand at $94.64 million, jute and jute goods by 8.99 percent to $55.50 million, home textile by 17.82 percent to $48.64 million, and frozen food and live fish by 42 percent to $37.81 million.  
The EPB had set out to earn some $3.11 billion in July. The earnings in the same month a year earlier were $2.99 billion.