Employees concerned as Chevron plans to sell assets in Bangladesh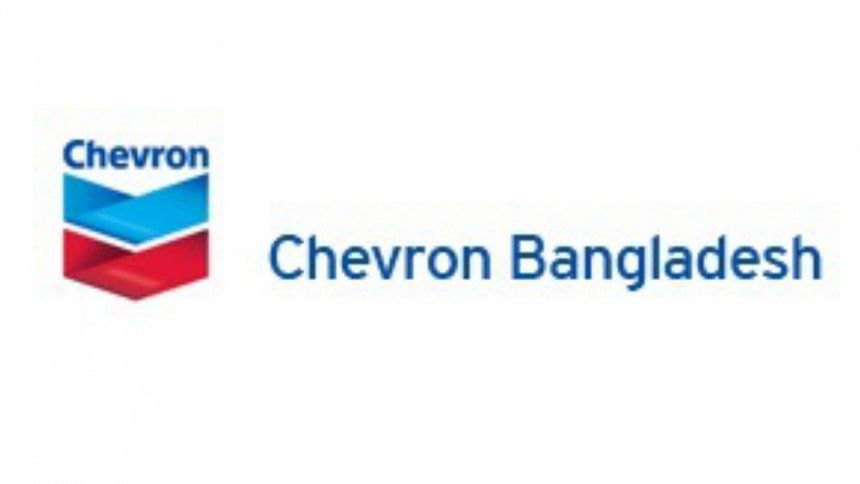 Employees of Chevron Bangladesh, the biggest foreign investor in the energy sector, yesterday expressed worries about their future after the oil giant disclosed its plan to sell its assets in the country.
The Chevron Bangladesh Employees Union, a platform of 600 officials and employees of the US oil company, organised a press conference at the National Press Club in the capital as they are still uncertain about their job security.
According to the union organisers, Chevron did not notify the plan to the employees in advance, and they came to know about the sale plan through media.
"We are not sure about the job security once the ownership of the company changes," said Shahriar Abedin, secretary of the newly formed union, while reading out a written statement.
"Under these circumstances, 600 families are facing uncertainty," he said adding that discussion with the management has been continuing for several months.
The employees, 94 percent of them Bangladeshis, are particularly worried about how the transition will take place and whether all employees will be able to keep their job under the new owner or their existing benefits would continue, said a union leader. 
In October last year, Chevron Corporation said it is seeking about $2 billion from a sale of natural gas assets in Bangladesh to counter an energy-price slump.
China's state-run Zhenhua Oil, a subsidiary of China's defence industry conglomerate NORINCO, has signed a preliminary deal with Chevron to buy the US oil major's natural gas fields, according to Reuters.
The government of Bangladesh is also interested to buy the assets of Chevron in the country.
Chevron operates the Bibiyana, Jalalabad and Moulvibazar gas fields and sells all the production to state oil company Petrobangla.
Its net daily production was more than 1,500 million cubic feet of natural gas in 2014-15, according to the annual report of Petrobangla. This accounted for more than half of the total national production.
Besides, it also produced more than 10,000 barrels of natural gasoline in the same fiscal year.
Union President Nazim Ahmed also spoke at the media briefing.