Walton launches products of 3 European brands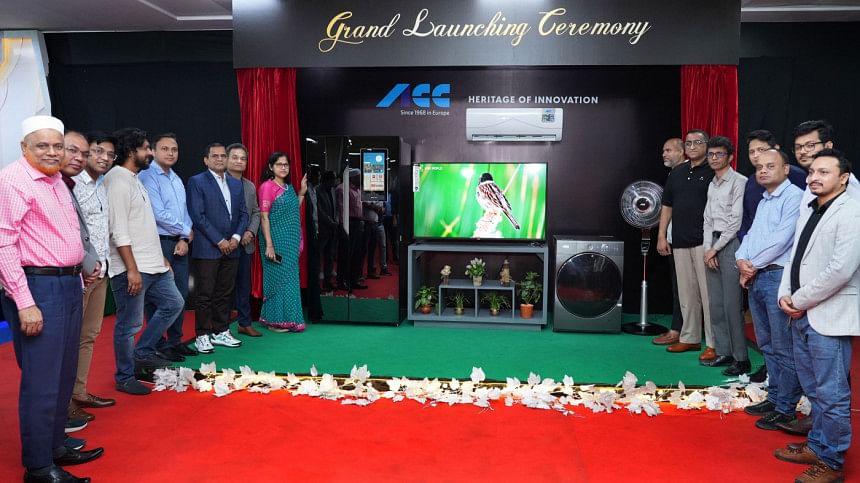 Electrical and electronics manufacturer Walton has recently launched products availing trademarks of three European brands aiming to emulate the quality standards. 
Eva Rizwana Nilu, deputy managing director of Walton Hi-Tech Industries PLC, launched the products at Walton Corporate Office in the capital, said a press release.
The company also aims to export the products, including compressors, refrigerators, televisions and air conditioners, of ACC, Zanussi Elettromeccanica and Verdichter abroad.
Maj Gen (retd) Ibne Fazal Shayekhuzzaman, additional managing director of Walton Hi-Tech industries PLC, Nazrul Islam Sarker and Amdadul Hoque Sarker, deputy managing directors, Mohammad Rayhan, chief executive officer of Walton Plaza, Md Humayun Kabir, deputy managing director, Md Tanvir Rahman, Amin Khan, Md Shakhawat Hossen, Sohel Rana, Firoj Alam, Ariful Ambia, Al Imran and Tofail Ahmed, senior executive directors, and Didarul Alam Khan and Md Shahjada Salim, executive directors, were present.