Potato growers seek cut in cold storage rents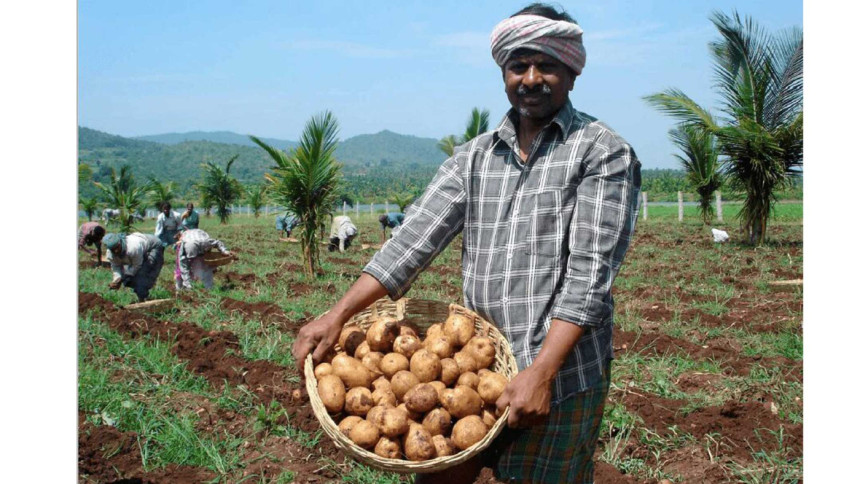 Potato growers and traders have urged cold storage owners to reduce rents and compensate in case of any damage to stored tuber.
They made the call from a human chain held at Thakurgaon town on Wednesday.
Over 200 people took part in the programme under the banner of the "Potato Growers and Traders Welfare Association of Thakurgaon".
The cold storage owners charged Tk 250 as rent for every 70-kilogramme bag last year, but this year they are charging Tk 260 for every 50-kg bag, the growers said. It means the cold storage rent rose to Tk 5.2 a kg this year, which was Tk 3.6 a kg last year.
The farmers said they are struggling to pay the additional charges and, moreover, the potatoes are rotting in several cold storages as required temperature was not maintained there during the recent load-shedding.
Md Sujan, a grower of Shingia village in Thakurgaon Sadar, alleged that 40 out of the 400 sacks of potatoes—which he brought out from Munshirhat Shahi Cold Storage last week— were rotten.