MTB, Rahim Textile ink deal on payroll banking service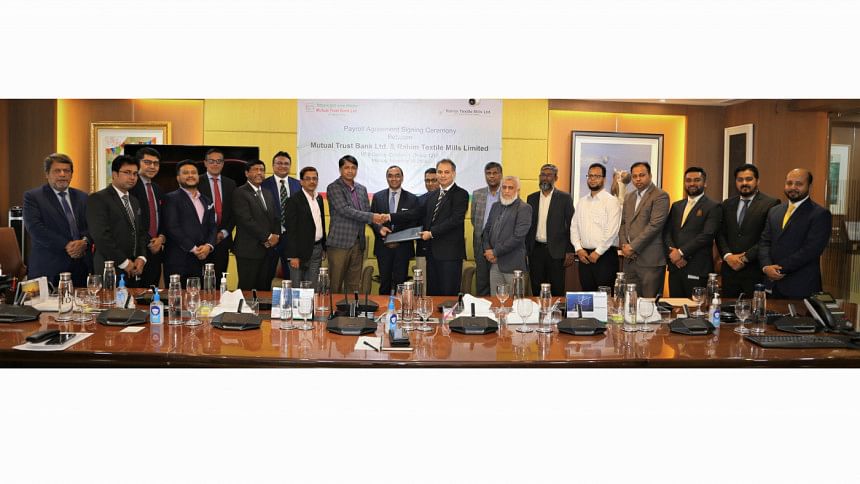 Mutual Trust Bank (MTB) has recently signed an agreement with Rahim Textile Mills, a concern of New Asia Group, for providing payroll banking services to its employees.
Md Shafquat Hossain, head of retail banking division of MTB, and Brig General (retd) AF Jaglul Ahmed, executive director of Rahim Textile Mills, inked the deal at a ceremony held at the bank's head office in Dhaka, said a press release.
Syed Mahbubur Rahman, managing director of MTB, Md Khalid Mahmood Khan, deputy managing director, Md Shaheenur Rahman, executive director, and Mohammad Sakhawat Hossain, chief financial officer of Rahim Textile Mills, were present.